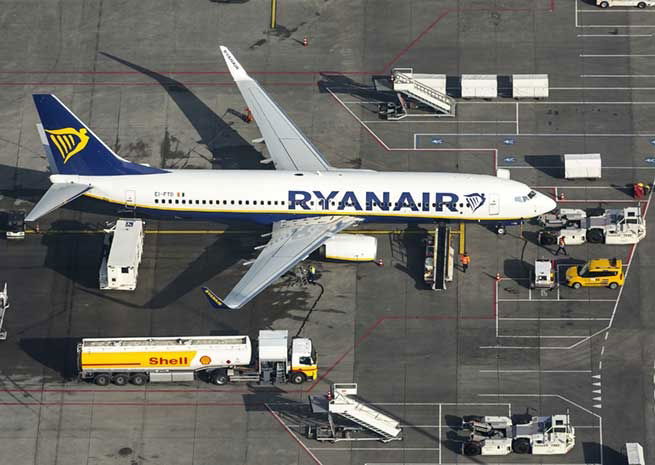 DAYS after it emerged that Ryanair is closing its base at Glasgow Airport, scrapping 20 of 23 routes, another route between Scotland and Spain has been hit.
The Irish low-cost carrier has announced that the twice-weekly Aberdeen – Malaga Costa del Sol route will not be operating during the winter season starting in November this year through to March 2019 for 'commercial reasosns'.
A Ryanair spokesperson said, "This route from Aberdeen to Malaga will not operate for Winter 2018 due to commercial reasons.
"However, it will operate as planned for Summer 2018."
Ryanair's twice-weekly winter service from Aberdeen to Alicante is unaffected as are the summer routes to Malaga, Alicante, Faro and Malta.
Ryanair blamed its most recent decisions on Brexit and air passenger duty (APD), with airport bosses also calling for the Scottish Government to introduce its proposed cheaper air departure tax (ADT).
A spokeswoman for Aberdeen International Airport said, "Whilst we are clearly disappointed with this announcement, it further exemplifies why it is vital that the Scottish Government implements its proposed 50% cut in ADT.
"ADT is the highest form of aviation tax in the world and places Scottish airports at a significant competitive disadvantage."
As of November, Ryanair will only fly to Dublin, Wroclaw and Krakow from Glasgow but intends to add 11 new routes from Edinburgh Airport.
The airline has already cancelled all flights between Scotland and London until March as a result of pilot shortages.