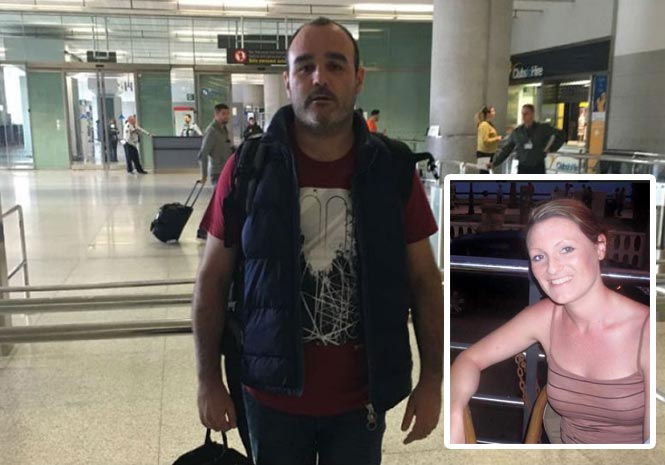 INVESTIGATORS are hunting for the ex-boyfriend of expatriate mum Lisa Brown who is suspected of killing her in southern Spain.
Spanish police have reportedly issued an arrest warrant for Simon Corner, 36, who was last April freed from an Algeciras prison on bail.
But he reportedly broke the terms of his agreement by failing to present himself at a Costa del Sol police station last month.
Lisa's sister Helen Jordan appealed for help tracking him down on the 'Find Lisa' campaign Facebook page as she wrote: "We honestly can't say we're surprised but once again he's on the run.
"The past few months we have worked tirelessly in the background and on receiving this news we will continue as always.
"If anyone has seen him or knows where he is please contact police or the Guardia."
Scottish mum-of-one Lisa, who was 32 when she vanished, was last seen at her home in Guadiaro near San Roque on November 4, 2015.
The alarm was raised when she failed to collect son Marco, then aged eight, from school.
Investigators have said they believed a 'violent episode' had taken place prior to her disappearance.
Originally from Alexandria in Dumbartonshire, Lisa worked in Gibraltar and detectives suspect that she was killed, but her body has never been found.
Liverpool-born yacht dealer Corner was held in Denmark on a European Arrest Warrant and extradited to Spain after fleeing the country in the wake of Lisa's disappearance.
He was reportedly born Dean Woods and changed his name after repeated brushes with British police, but he has to date maintained his innocence in the case.
An alleged friend and second suspect, 51-year-old Stephen Jackson, currently behind bars in the UK for smuggling Albanian immigrants into the country on his catamaran, may eventually face extradition for questioning.
A third individual, 71-year-old Ron Beasley, was also held on suspicion of witholding information but later took flight to Portugal on his grandson's boat before being rescued while adrift in a busy Atlantic shipping lane.
He later said that he was "fleeing from gangsters and murders," before his passport was seized by Spanish authorities for breaking the conditions of his bail.
Lisa's family have taken their plight to the Scottish government and recently met with justice secretary Michael Matheson.
They have amassed substantial funds via their Go Fund Me page, with a reward on offer for any information relating to her disappearance.