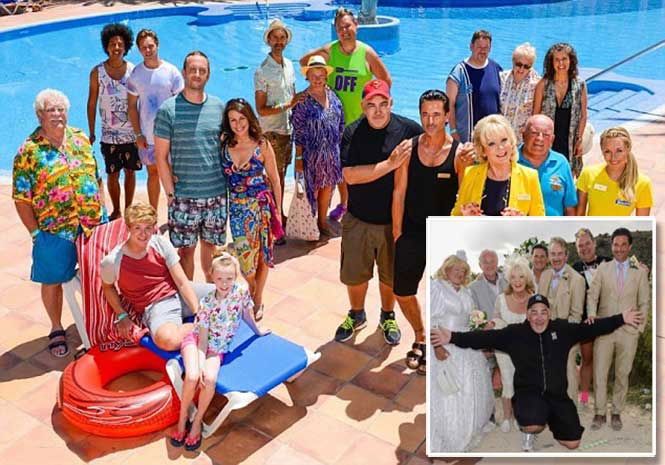 CREATOR and writer of hit TV sitcom Benidorm, Derren Litten, has taken to Twitter to deny that the popular series, set on the Costa Blanca in Spain, is being axed.
The award-winning show is currently in its tenth series but The Sun newspaper claims that its run is nearing its end and will be axed by ITV because of dwindling audience numbers.
The same newspaper claims that Litten has already left the show and has signed a contract with the BBC to write a new sitcom, supposedly set in Scarborough, for them.
Their report went on to say the series will centre around a similar group of characters to those in Benidorm, and be set in a karaoke bar in the seaside town.
A TV source, quoted by the newspaper, said, "Benidorm has been a huge success for ITV for a decade, but bosses feel it's run its course.
"The ratings have started to drop off and a number of the fan favourites have left, so it just feels as though the time is right to let it go out while it's still on a high.
Just over 4.3 million fans tuned in for the first show of series ten — a 400,000 drop on the previous year.
Taking to Twitter show creator Derren Litten said, 'Apparently The Sun are running a story tomorrow on how Benidorm has been cancelled. Don't make me f**king laugh! (I enjoyed that story after series 6. And 7 and 8 and 9…)'
Reminiscing about the first series in a special tenth-anniversary behind-the-scenes documentary Litten said he expected to get a 'free holiday in Spain' and perhaps meet some new friends when he started out.
"When I wrote the first script of Benidorm I had no idea it would change my life so dramatically over the next 10 years.
"I am so grateful to our fans and to ITV for giving Benidorm the best possible home we could hope for. Here's to the next 10 years!"