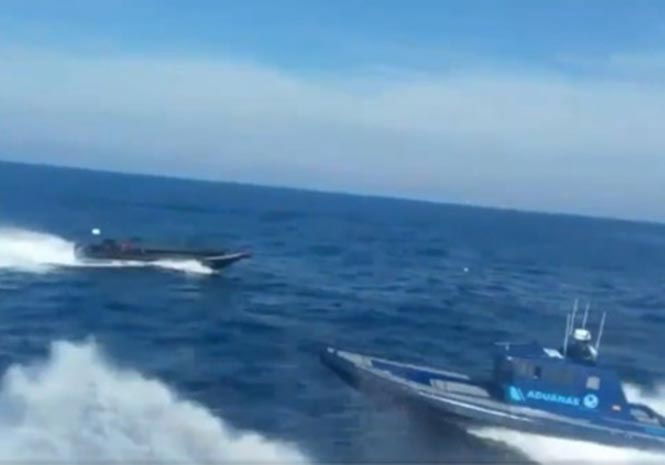 POLICE have seized an estimated 1,300 kilos of cannabis after an elaborate chase involving five boats and a helicopter in the strait of Gibraltar
Footage released by the Spanish Tax agency showed incredible pictures of a high-speed pursuit with a speed boat heading right towards Spanish police seemingly with the intention of ramming into it.
The chase is believed to have taken place when a Spanish Tax Agency helicopter managed to track four vessels, with three reportedly loaded with boxes.
A Spanish vessel pursued the boats in the water, with officials reportedly firing warning shots to prevent a collision, while a helicopter recorded the scenes from up above.
Those on the boats decided to dump the boxes into the sea during the chase before they eventually managed to get away from the authorities.
Officials then returned to retrieve the dumped narcotics, seizing 42 boxes of hashish after the boats managed to escape.