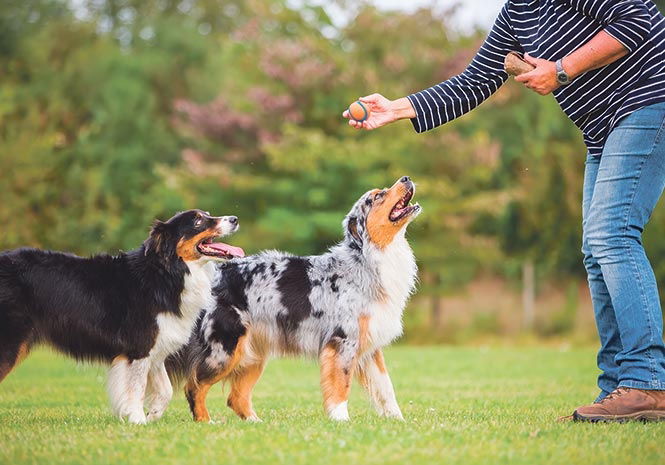 OVER the past 60 years I have seen many changes, some excellent but many not suitable.
I frown upon the harness as I do not know anyone that can train a dog in a harness which was designed for tracking, rescue and for the blind and disabled.
Those that use the flexi cord should be aware they were designed for people who live in apartments to enable dogs to be taken down to the garden to relieve themselves.
Those that use them in the streets are not aware of the danger these can cause since there is no control when they are extended and again this is not a suitable tool for training. I have known many people to trip and indeed get hurt.
The standards of training have certainly diminished. Most 'trainers' have been to a training school themselves for four to six months, then give themselves a title ' I am a dog trainer'.
Some join American organisations on the internet which give out certificates without putting the person through a test to see how they handle dogs. Note I use the word 'dogs', every type of dog is different to handle and so much depends on the breeders and puppy school teachers, best to look before you book!
All good schools will spend at least half the time explaining to owners many aspects of the dog including, most importantly, feeding the correct type of dried food, as food affects behaviour and many skin problems. Today one does not need to march around in circles as owners need information and help on feeding, grooming and their general attitude towards their pet. 
Dogs must be respected by children who in turn need educating and taught that this is not a furry baby or toy, it is a canine live creature.
Young married couples must think hard before taking on a dog as one must think of their lifestyle including a future family, since everything changes once the lady gets pregnant. Dogs do get jealous and a good trainer will explain about dangers etc. Many of you reading this article may not realise that I never trained a dog! (I educated people.)
Never forget children need to be taught to respect animals. It is always a good idea to allow them to feed the dog and explain we never touch the dog or bowl when the dog is eating.
Before training a dog one must do research and understand how much work, cost and time is needed, plus the most important fact that dogs should never be allowed to be on their own for more than two hours.