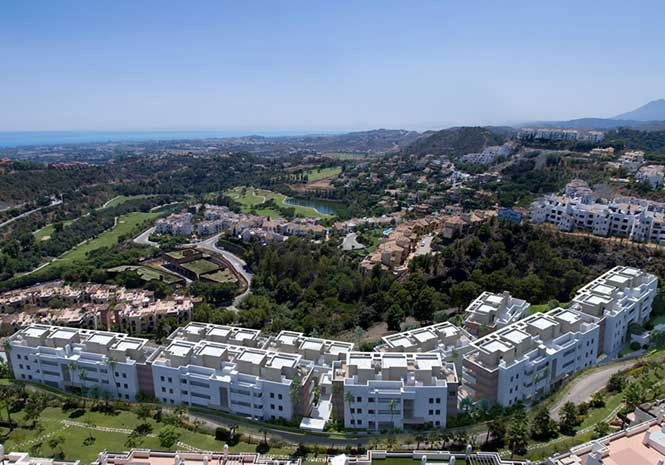 SPANISH homebuilder Taylor Wimpey España is marking 60 years of Iberian success in 2018, and the just-published 2017 results reveal that the company certainly has much to celebrate.
Despite the uncertainties of wider macroeconomic factors, Taylor Wimpey España has continued to deliver beautifully designed homes in some of the most sought-after locations in mainland Spain and the Spanish islands.
Over the year, Taylor Wimpey España completed 301 homes (349 including joint ventures, 326 in 2016 + 7,1%), while achieving an average selling price of €352k. The average price for new dwellings across Spain (according to Q3 2017 figures from the General Council of Spanish Notaries Public) is just €114,619, reflecting the premium value of the Taylor Wimpey España brand. The total order book as at December 31, 2017 stood at 329 homes (390 including joint ventures 363 in 2016 + 6,3% compared to 293 homes as at 31 December 2016).
In terms of operating profit, Taylor Wimpey España achieved a significant improvement in 2017, increasing from an operating profit of £20.6 million in 2016 to £26.8 million in 2017, with an operating profit margin of 28.5%.
Javier Ballester, Managing Director of Taylor Wimpey España said, "The 2017 full year results speak to the strong position of Taylor Wimpey España, both at the present time and in terms of the potential for future growth. We are delighted with 2017's performance. Our high-quality locations have played a significant role in that performance and we will continue to further those successes over 2018 and the following years."
• For more information please contact Taylor Wimpey España today on 08000 121 020 or visit www.taylorwimpeyspain.com/. If you reside outside of the UK you will need to call 00 34 971 706 972.