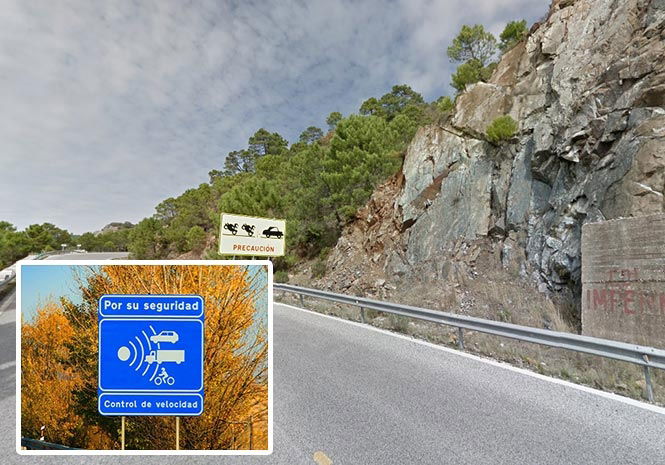 FIVE men aged between 21 and 55 have been hurt in a collision between two cars on the A-397 between San Pedro de Alcantara and Ronda this morning.
Four were taken to the Serrania Hospital with minor injuries before being discharged a few hours later.
The smash is the latest to occur on the notoriously dangerous mountain road.
It comes on the first day of operation of a new average speed camera system on the A-397, as the Directorate General of Traffic (DGT) tries to reduce the number of accidents on the main access road to Ronda from the Costa del Sol.
It is the first such system to be installed on a single-lane road in Malaga Province, and covers the stretch between kilometres 28 and 30.5 in both directions.
Motorists will be fined for exceeding an average speed of 60 kilometres per hour between those points.
With two fixed and two mobile radars already in use, the 48-kilometre road is now the most heavily-monitored in Malaga.
In 2015, there were 70 accidents involving 56 vehicles in which five people died, four suffered serious injuries and 47 others were hurt.