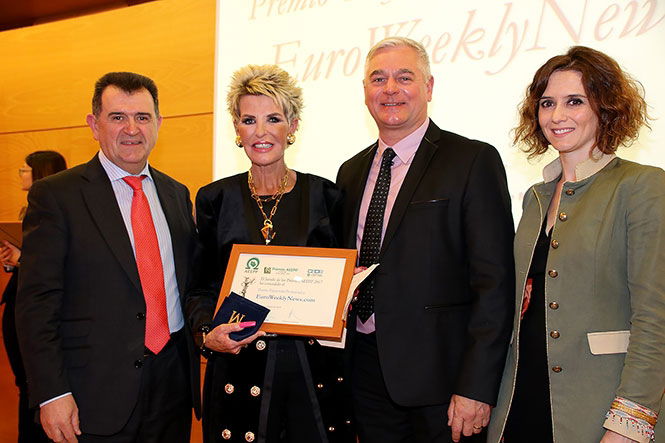 THE Euro Weekly News has bagged a national press association award for the second year in a row.
It comes after Spain's leading English-language weekly newspaper picked up the Professional Trajectory Award at the 2018 Spanish Periodical Association (AEEPP) Awards.
According to the organisers, the award is won by a company "for its successes and outstanding professional journey."
The AEEPP Awards event is now in its 12th year and is considered to be among the most prestigious press awards in Spain.
EWN publishers Michel and Steven Euesden were on hand to collect the award at the glittering gala event, which took place in the auditorium of the famous Royal Post Office building in Spanish capital Madrid.
• See this Thursday's Euro Weekly News for the full story.