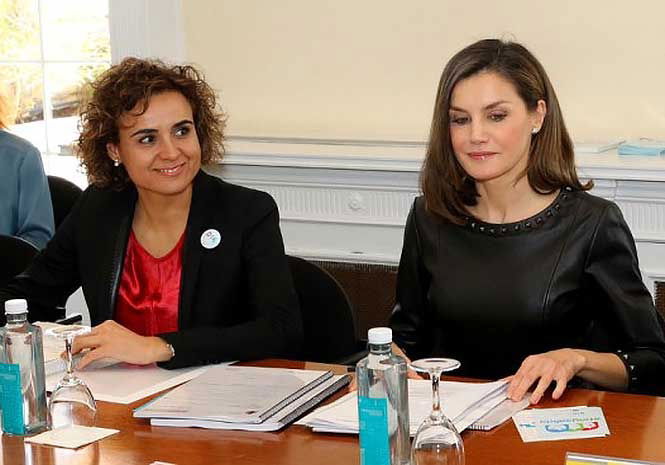 SPAIN'S, Queen Letizia has attended a working meeting on gender violence to hear of new initiatives to try and eradicate the problem in the country.
There were also discussions about care for minors, women trafficking and the resources available in Spain.
The Government Delegation for Gender Violence is a body under the Ministry of Health, Social Services and Equality, which proposes the government's policy against different forms of violence against women due to gender, as well as promoting, coordinating and advise on all measures that are carried out in this area."
The delegation is also responsible for the "promotion of the application of the principle of mainstreaming of measures aimed at combating the different forms of violence against women on the basis of gender," as well as the prevention of all violence against women and social awareness of the issue.
The group also promotes collaboration and coordination for the assistance and promotion of training professional groups to deal with these problems.
Others at the meeting included Dolors Montserrat, Minister of Health, Social Services and Equality; Mario Garcés, Secretary of State for Social Services and Equality; María José Ordóñez, government delegate for Gender Violence; Ángeles Carmona, President of the Observatory of the General Council of the Judiciary; and María Abengózar, head of the Service of Attention and Protection to Women Victims of Gender Violence (ATENPRO) of the Spanish Red Cross.
Last year King Felipe and Queen Letizia visited the facilities of the 016 telephone service 016 , which people can for advice to report incidents.
The service can also be contacted via [email protected].