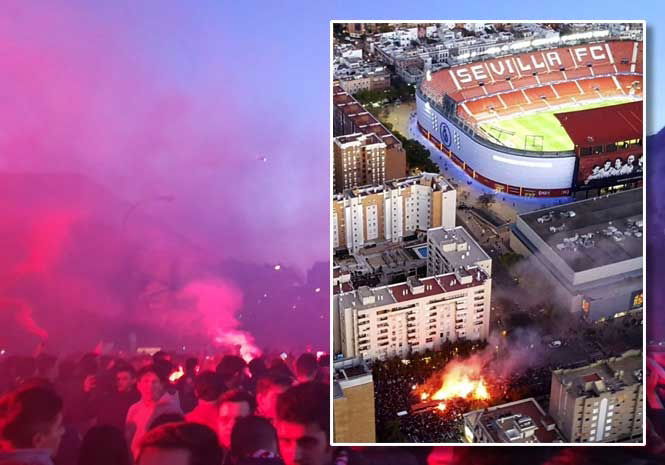 A POLICE officer has been left injured after alleged public order and assault offences by Manchester United football fans in Spain.
Five arrests were made for causing serious public disturbances, destruction of furniture and assaults on the Local Police after the football game in the city of Sevilla.
The men had stayed on in the city following Manchester United's 0-0 Champions League draw with Sevilla on Wednesday.
It is claimed rocks were thrown at a hotel, a police car windscreen was smashed, motorcycles were pushed over and a biker attacked.
Local Police and National Police officers who tried to calm the scene were allegedly attacked by the five Brits, aged between 27 and 30 years-old.
One officer received a hand injury that required medical attention.