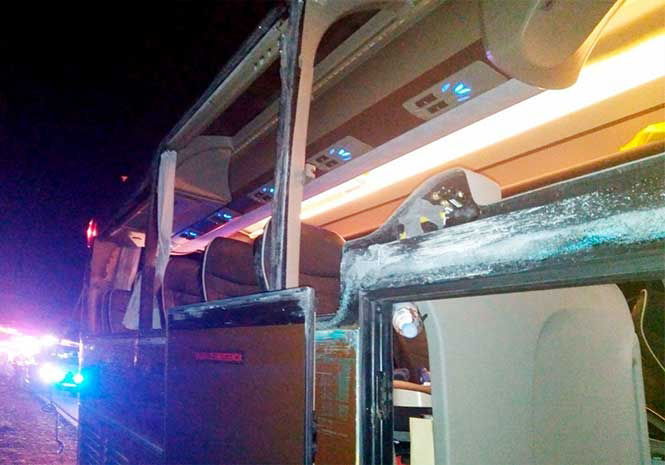 A FORTY-EIGHT-YEAR-OLD woman has lost her arm and three other people have been seriously injured after a horrific smash between a lorry and a coach in Spain this morning.
There were 55 people on the coach, 12 were injured – four of them seriously.
One person was airlifted to hospital by helicopter.
The accident happened in the early hours of this morning at km 250 of the A-3 motorway near Villagordo del Cabriel in Valencia.
Firefighters from Sinarcas, Chiva and Requena attended the accident although none of the passengers were trapped.
Investigators believe the accident might have been caused by a blowout of one of the lorry tyres.