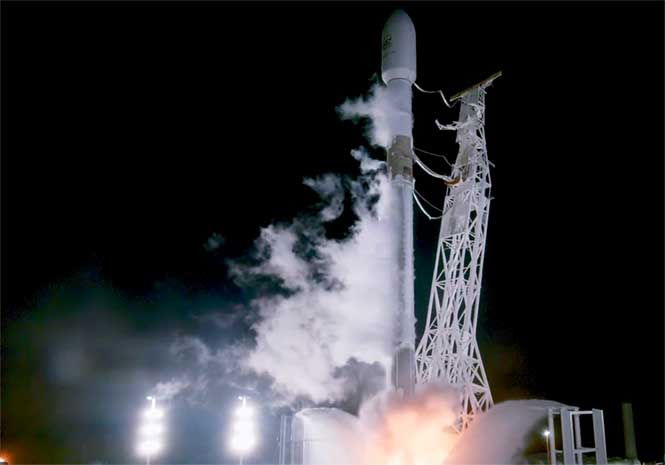 A SpaceX Falcon 9 rocket has successfully launched a Spanish Earth-observation satellite, named PAZ (peace) into orbit from the USA.
The rocket blasted off from the Vandenberg Air Force Base in California and the satellite was deployed just 11 minutes later.
The first stage rocket had been used previously last August but there was no attempt to recover it and it returned to Earth with a big splash into the Pacific Ocean.
There was, however, an attempt to 'catch' the fairing but it failed missing by 'a few hundred metres.'
The Spanish satellite is designed for a 5½-year mission, orbiting the Earth 15 times each day at an altitude of 514 kilometres (319 miles), covering the entire planet every 24 hours.
It will capture radar images for government and commercial purposes and includes sensors for tracking ships and weather.