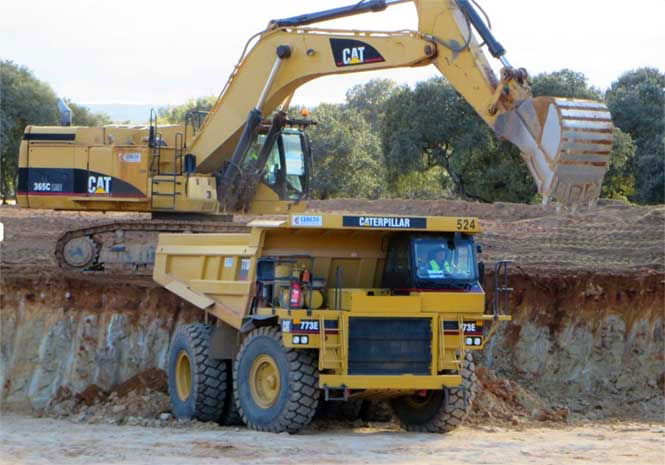 GOVERNMENT officials in Portugal have demanded a meeting with Spain over plans to open a uranium mine just 40km from Portuguese border over fears it could pollute rivers, soil or air.
Portugal has made repeated requests for information from Spain, which environment minister, Joao Matos Fernades said had been either ignored or answered inadequately.
He said, "Portugal will do everything it can to obtain the relevant information and, from there, ensure safety and zero impact on our side."
The minister said, "We have performed all due diligence alongside Spain," but said the way the project was being organised has created a problem."
The project is being strongly opposed by environmental campaigners in Spain who are concerned about the damage the mine may have on the local environment and population.
And nuclear energy experts from a variety of countries have expressed their support for Stop Uranio, a group that opposes Berkeley Minera España's plans to open the mine.
Greenpeace anti-nuclear campaigner, Raquel Monton, said that Spain doesn't need nuclear plants or mines because the country is on a promising path towards developing sustainable sources of clean energy.
Nuclear physicist and spokesperson for Ecologistas en Accion in Spain, Francisco Castejon, said the mine poses unnecessary risks to the people of Retortillo.
"Allowing this project to go forward would jeopardize the future of this community."
The Australian mining company developing the project claim that the villagers of Retortillo want the mine.
Berkeley Energia's managing director and chief executive, Paul Atherley said, "Almost 25% of the local population have either attended training courses or applied for a job at the mine. Next year we will have close to 450 people employed in a region has some of the highest levels of unemployment in the EU and which last year saw an exodus of 25,000 people leaving their homes to look for work elsewhere."
The Retortillo-Santidad uranium deposit is part of Berkeley's flagship Salamanca uranium project and it is expected to produce an average of 4.4 million pounds of uranium per year.