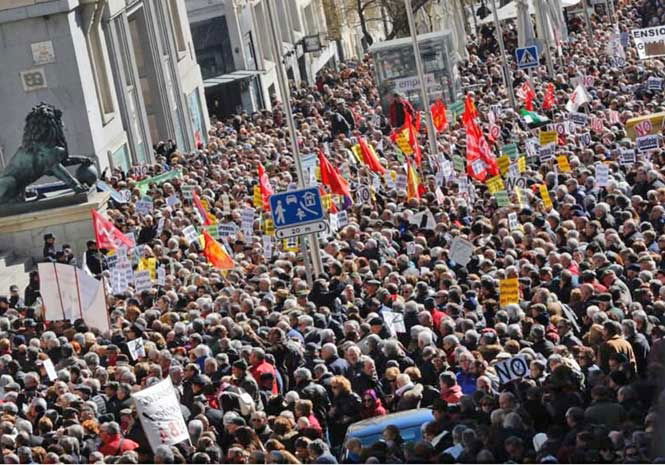 TENS of thousands of retirees have taken to the streets of Spain calling on the government to raise pensions in line with inflation after an increase of just 0.25% this year.
Protestors have turned out in their droves in all the main cities including Madrid and Barcelona.
In the capital they gathered at the gates of the national parliament shouting, "Thieves, thieves!" and carried placards describing this year's increase as 'miserable.'
Organisers of the demonstrations, including some of biggest worker unions in the country, have called on parliament to stop blocking changes to the pensions law.