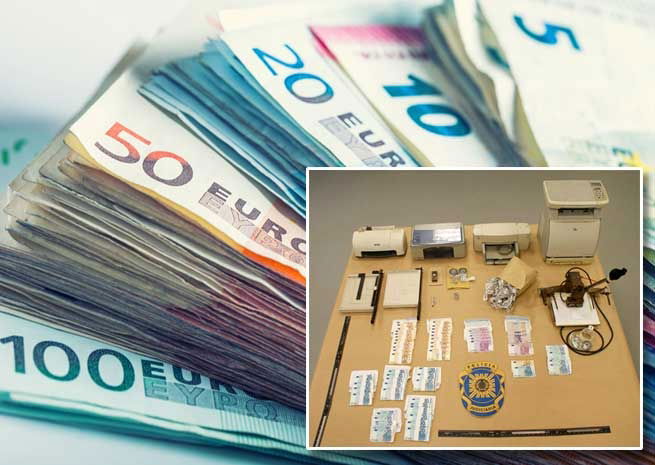 SPAIN'S National Police force has helped bust a group printing and circulating thousands of counterfeit banknotes across Europe.
In nine property searches police found 1,131 banknotes of €20 denomination, 401 of €50, 49 of €500 with a total face value of €67,170, as well as 14 banknotes of 10,000 francs from the Central African Republic.
An illegal print shop was found which included the seizure of guillotines, press dies, holographic tape rolls, computer and printers.
The counterfeit cash was mainly distributed in Portugal and Spain but also found Germany, France, Italy, Austria, Belgium, Estonia, the Netherlands and Switzerland.
Portuguese Judiciary Police, in cooperation with the Spanish National Police and Europol has detained two men and one woman, aged between 21 and 55-years-old, suspected of producing counterfeit euro currency.