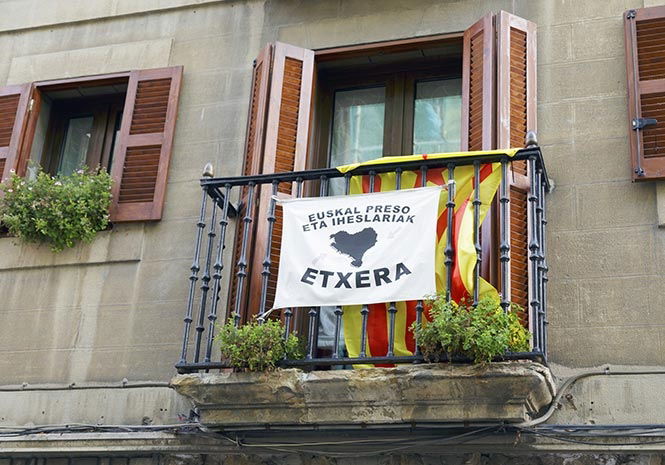 THE Basque nationalist group ETA is set to decide on dissolving itself after its leadership submitted proposals for a vote.
The process to wind up the organisation's operations has reportedly entered its final stages following months of discussions.
The group's leaders have rejected the possibility of becoming a conventional civil organisation. But they have said they wish to continue contribution to the Basque political process, according to a statement written in April 2017 which is now central to talks.
"The end of the political-military strategy marked the beginning of the end of the organisation's cycle," the document stated.
"We must close the time of armed conflict and related situations and offer all our strength to enhance the political process. The only way to do that is to take the initiative directly without waiting for anything or anyone," it added.
The statement also defended the organisation's contribution to the Basque "independence process" made with "militant force".
"This is not the time to go home. On the contrary, the current political phase will need the strength and momentum of everyone as never before," it said.
ETA, or Euskadi Ta Askatasuna (Basque Homeland and Liberty), was established in 1959 in the Basque region of northern Spain and southern France.
It morphed from a group promoting Basque culture, language and traditions into a paramilitary organisation dedicated to achieving independence for the region by violent means.
Several countries have listed the group as a terrorist organisation and more than 820 people, including 340 civilians, were killed during its attacks. More than 300 of its members are in prison in Spain, France and elsewhere.
ETA declared the end of its armed activity in October 2011 following several ceasefires in the decades before.  
It announced that it had given up all its weapons and fully disarmed in April 2017. Talks to disband the group have since followed, leading to the upcoming vote on the documents submitted by its leadership.