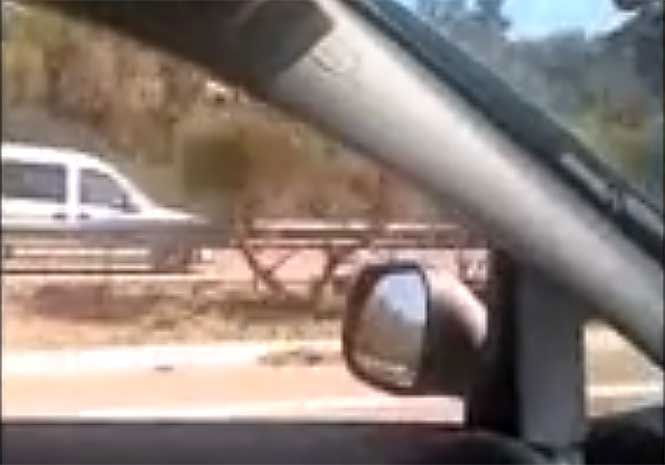 POLICE in Spain have stopped an elderly man for driving at speed in the wrong direction on a busy dual carriageway.
Miraculously traffic, including heavy goods vehicles, travelling head-on towards him managed to avoid his vehicle preventing a major accident.
Police had received calls from alarmed motorists who had spotted the light-coloured van seemingly oblivious to the fact it was on the wrong carriageway.
Traffic officers finally intercepted the man on the A-381 in Los Barrios, in Cadiz, where the confused driver tested negative for alcohol and drugs.
The terrifying video was shot from a car travelling in the same direction – but on the correct carriageway.