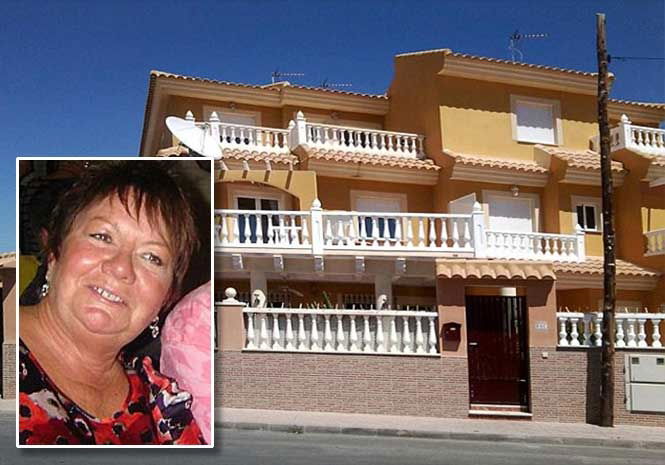 SWINDLING great-grandmother, Sally Folan, who claimed almost £40,000 in job seeker's allowance while secretly owning a €120,000 Spanish holiday property has narrowly avoided a jail sentence.
The 63-year-old, from Worthing, rented out her home in Spain while claiming benefits in the UK.
Judge Jeremy Gold QC sentenced her to eight months in prison, suspended for two years, at Hove Crown Court and ordered Folan to carry out 100 hours of unpaid community work.
Folan will face another court appearance to make arrangements to pay the money back. She has already started paying £50 a month.
The court heard that, in 2002, Folan and her husband sold their home in the UK and bought the house of their dreams in El Puerto De Mazarron in Murcia, Spain for €120,000 euros.
However, following the 2007 credit crunch, the value of their house plummeted, work dried up for builder Noel and the couple were forced to make ends meet by selling goods at car boot sales.
Eventually, things became so bad that they were forced to return to the UK where Folan put in a claim for job seeker's allowance benefits – but she kept quiet about the property they owned and rented out in Spain.
Martha Walsh, prosecuting, said that for more than three years from February 2013 Folan fraudulently claimed £39,462.60 before she was found out.
Miss Walsh said, "Her claim was fraudulent at the outset, perpetuated for a significant amount of time and there were a number of occasions on which she could have set the record straight."
Defending, Kevin Light, said Folan and was of previously of good character and had admitted her guilt at the first opportunity.