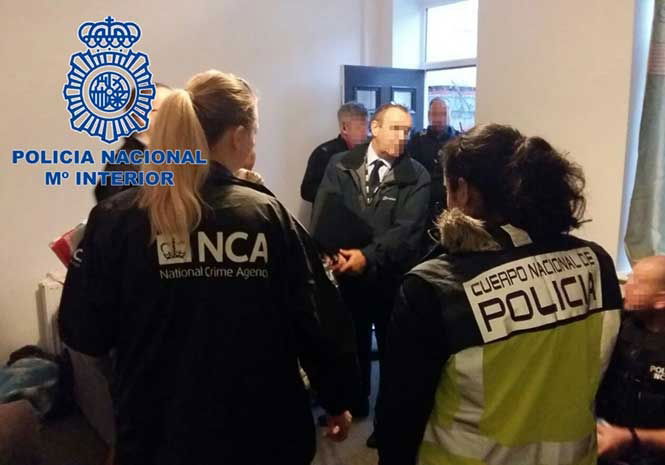 A HUMAN trafficking gang that operated in Spain and the UK and forced women into prostitution has been broken up following simultaneous police raids in the two countries.
Twelve people have been arrested and four women have been safeguarded.
It is claimed that the gang 'recruited' their victims in Benin City, Nigeria forcing them to eat a raw chicken heart and drink whisky, taking clippings of their hair and nails and using voodoo threats.
The criminals then used fraudulent documents to traffic the women to Europe, where they were housed in squalid conditions in Italy for several days.
Once they arrived in Spain the women were hidden in their madam's houses and forced to clean and take care of the children, whilst the organised crime group made arrangements for the submission of applications for asylum by the victims. This was necessary to ensure the victims would be more likely to remain in Spain.
The ring leaders were based in Torrelavega, Spain. It is claimed they controlled the whole network from the city and if the women could not pay their debts their family was threatened by phone.
The investigation, that began a year ago, revealed that some members of the gang were acting from Italy and the UK.
A European Arrest Warrant was issued by Spain and a house search took place in the UK as one of the individuals was living in Manchester.
Thanks to the support of the UK's National Crime Agency, the individual in Manchester was arrested, alongside seven in Cantabria, two in Vizcaya and two in Alicante in Spain.
Spanish National Police officers were also supported in their investigations by Europol and the National Agency for the Prohibition of Trafficking in Persons (NAPTIP) from Nigeria.