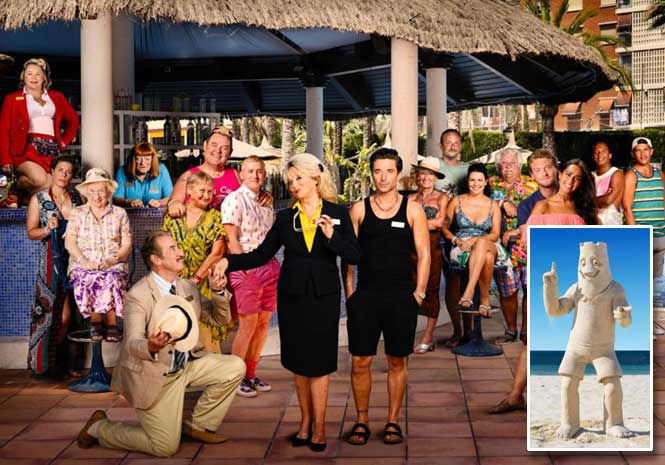 TRAVEL retailer On the Beach is to sponsor ITV's 10th season of Benidorm starting February 28, featuring its 'The Beach' character made entirely out of sand.
Benidorm and the Costa Blanca region in Spain is one of the online travel agent's most popular summer sun destinations.
The new series of the sitcom will hit the screens on Wednesday, February 28 at 9pm in the UK (10pm in Spain)
Alistair Daly, chief marketing officer at On the Beach, said, "Once again, we are delighted to be associated with such an iconic British comedy.
"The show remains a firm favourite amongst British television viewers and no doubt many of our customers and we are sure the new season will prove a big hit."
"Benidorm is a key destination for On the Beach and has been a very popular destination amongst British holidaymakers for many years.
"Our booking data suggests that once again, millions of British sun-seekers will be jetting off to enjoy all that Benidorm has to offer this summer."