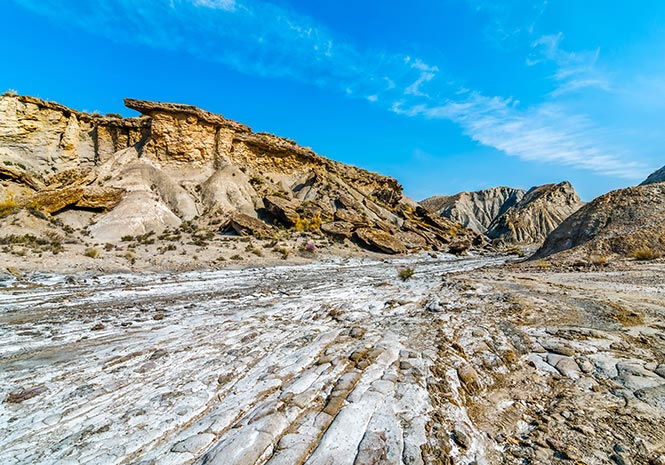 ALMERIA, Malaga and many other regions in Spain could be in for more severe droughts because of the rising global temperatures, according to a Europe-wide study.
The number of droughts in and around the city could double between 2050 and 2100 according to research conducted by the University of Newcastle in Britain. That is in the most optimistic scenario.
Malaga may also see twice as many droughts during the same period while Madrid could suffer droughts up to 14 times worse, according to the study.
Figures show the Costa Blanca area – and most of Europe – is also likely to experience more heatwave's and higher temperatures.
Heatwave day's and maximum temperatures are expected to go up throughout most of Europe in all scenarios. © Selma B Guerreiro et al.
Professor Richard Dawson, a co-author of the report, said: "The research highlights the urgent need to design and adapt out cities to address these future conditions."
Newcastle University's research, published in the Environmental Research Letters journal, has forecast an increase in droughts in Southern Europe and heat waves across the continent.
Greater flooding in river basins in the continent's North West has also been predicted in the study which looked at 571 European cities. The lowest risk scenario forecasted rising temperatures across all the cities studied.
Selma Guerreiro, the study's lead author, said it highlighted the substantial challenge that cities across Europe will face in managing the risks of climate change.
The study used all available climate models to make the predictions, which are sorted into three possible scenarios: low, medium and high impact. The low impact scenario was the most optimistic of these.