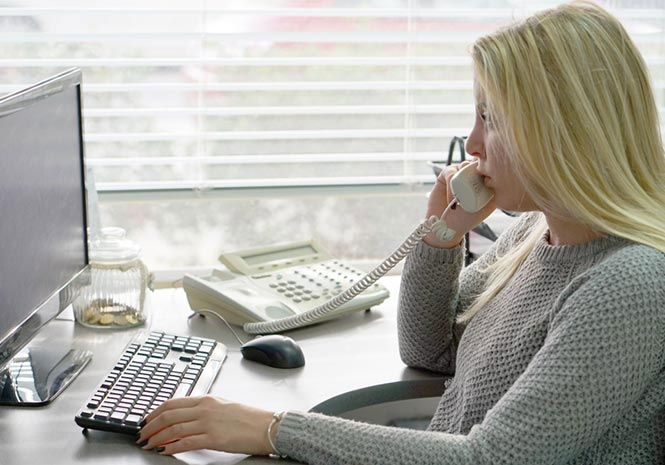 I NEEDED a blood test before I went to see my specialist at the Costa del Sol hospital.
I know this goes out all over Spain but I'm sure it's the same in your area. What I normally do is, about two weeks beforehand I go to the local clinic to make an appointment to have the blood test and Robert's yer relative. When I go for the specialist appointment they have the info. Simple, right? 
That system has worked fine for years. This time I went to book a blood test and was informed that, from now on, you have to have the blood test at the hospital and they will call you and tell you when to come. My specialist appointment date was getting nearer and nearer and no call. 
Now I had done a blood test before Christmas so I thought, worst case scenario, I'll use those results. The day before my appointment on the 7th I got a 'phone call telling me to come for my blood test on the 12th which, of course, was after my specialist appointment. I told her that and she said, "No it isn't, it's been changed." "To when?"  She gave me the new date and would not have it that nobody had told me. 
Believe me, as grumpy and stubborn as I am, I have learnt to never ever fall out with the receptionist at the doctors or hospitals because you will forever be lost in the system. So I just said thank you and had a hissy fit when I put the phone down. Why do they have to keep changing things?
Something made me very happy this week. I was in Carrefour and saw a Local Police officer walking round handing out tickets to all the lazy bar stewards that had parked in the disabled bays. Now, I had been told that they were not allowed to give out tickets in private car parks, but apparently the law is that if there is no barrier it's ok for the police to come in and do all those that tell me, 'They are only going to be a minute' and then abuse me for arguing with them. 
I'm pleased to see them arguing with the police who were just wiping the floor with them. Funny how the abuse I get suddenly changed to pleading not to get a fine. Being an inconsiderate SOB is not a disability. Happily it cost at least four or five of them over €100 to find that out. BOOM!
Email me: mikesenker@gmail.com