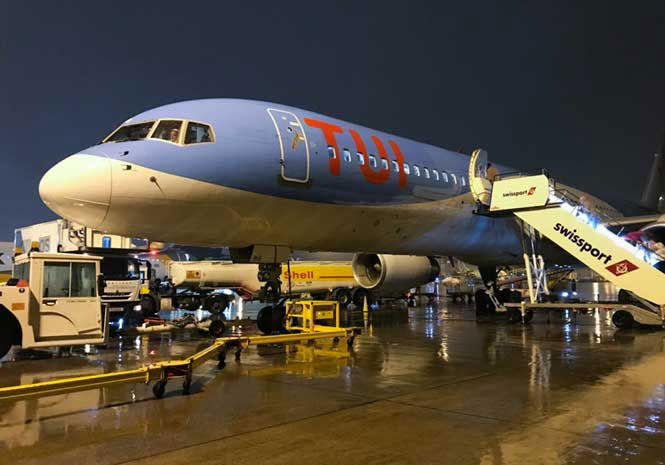 A TUI flight from Spain to the UK was diverted after the crew reported a 'technical issue' and 'adverse weather' affected its scheduled destination.
Flight TOM6711 from Malaga's Costa del Sol airport to Bristol eventually landed safely at Birmingham.
It is reported the Boeing 757-200 had an issue with the flaps on the approach to Bristol, which combined with 'adverse weather' resulted in the diversion to the Midlands airport where it was met by emergency crews.
If the flaps can't be deployed correctly the aircraft will land at a much higher speed than normal.
A spokesperson for TUI UK said: "We would like to apologise for the inconvenience to our customers on flight TOM6711 from Malaga to Bristol, which diverted to Birmingham as a result of a technical issue and adverse weather conditions in Bristol."