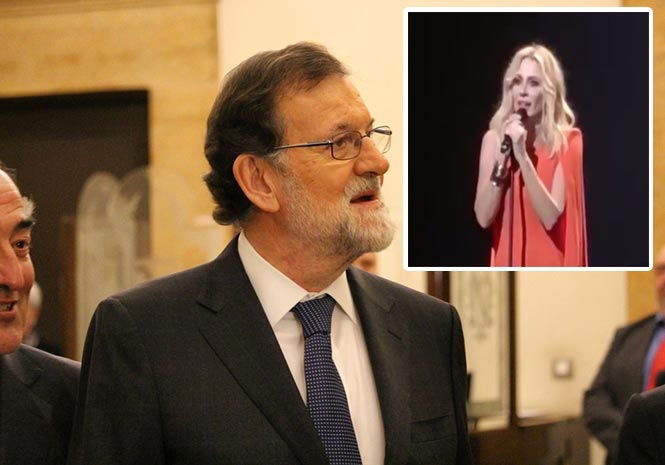 SPANISH Prime Minister Mariano Rajoy has congratulated the singer Marta Sanchez after controversially adding lyrics to Spain's national anthem.
Footage of the 'Marcha Real' performance at a concert in Madrid split opinions on Spanish social media but both Ciudadanos and the Partido Popular have supported her performance.
"The vast majority of Spaniards feel represented. Thank you Marta," said Rajoy in a post on Twitter.
The leader of Podemos Pablo Iglesias said however that "patriotism shouldn't come from anthems… but from pride in public services" in an attack on public funding.
The lyrics in English are:
I return home, to my beloved land,
which saw the birth of a heart here.
Today I sing to you, to tell you how much pride there is in me,
that's why I resisted.
My love grows every time I leave,
but do not forget that without you I do not know how to live.
Red, yellow, colors that shine in my heart and I do not apologize.
Great Spain, to God I thank you for being born here,
honoring you to the end.
s your daughter I will carry that honor,
fill each corner with your light.
And if someday I cannot go back,
save me a place to rest at last. "
Como a muchos de vosotros, me llega este vídeo. Muy buena iniciativa de @Martisima_SoyYo. La inmensa mayoría de los españoles nos sentimos representados. Gracias, Marta. MR pic.twitter.com/k5ruZPMhHE

— Mariano Rajoy Brey (@marianorajoy) February 18, 2018