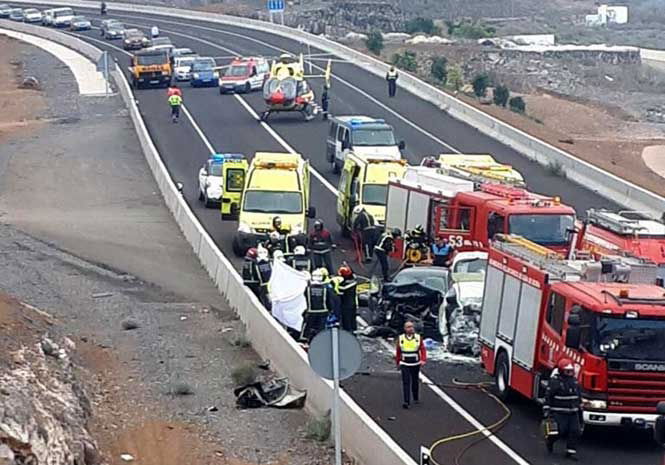 A BRITISH woman, aged about 60-year-old,  has died after a multi-vehicle smash on the holiday island of Tenerife in Spain's Canary Islands, according to the regional government.
Three other people were injured in the three-vehicle pileup on the TF-46 in Guia de Isora.
After the accident one vehicle caught fire.
Firemen released four people who were trapped in two of the cars.
And one woman died at the scene.
An air ambulance airlifted another with a serious head injury to hospital.
A man with 'moderate head trauma', was transferred in a life support ambulance to Hospiten Sur.
Another person, with a hip injury, was transferred to the Costa Adeje Hospital by ambulance.
Guard Civil traffic officers are investigating the sequence of events that led up to the fatal crash.