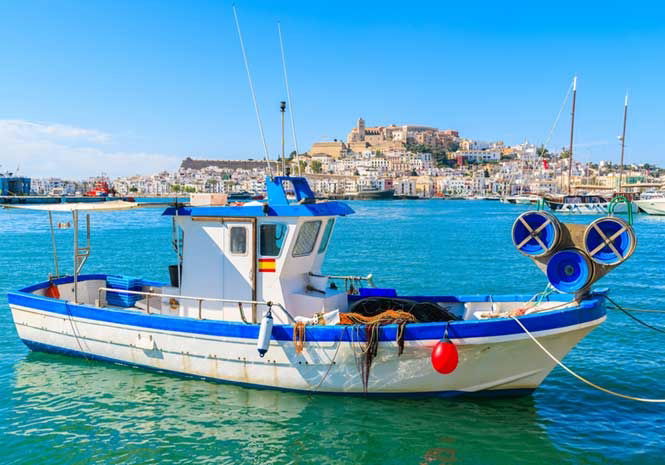 A PRICE-COMPARISON website is claiming that it can cheaper to go to Florida, Thailand or Dubai for your well-earned holiday than spend two weeks on one of Spain's Costas or holiday islands.
Research from a price comparison website has shown that some long-haul destinations cost less to fly to and stay in than Spain.
A weak dollar, more competition and price hikes from 'greedy Spanish hoteliers' have all contributed it is claimed to people looking at 'new' destinations.
For example, TravelSupermarket price analysis has shown that, for a family of four this May half term (departing Saturday May 26 from north-west airports), it's as much as 48% cheaper to go to Abu Dhabi than Menorca, 45% cheaper to go to Dubai than Menorca and 44% cheaper to go to Florida than Menorca – despite the Balearic Islands being so much closer to home.
In fact, it is 4,207 miles to Florida vs 572 miles to Menorca – so you can travel 3,635 miles further for a holiday as much as 44% cheaper.
You will also get more bang for your buck with the lower-priced holidays to Abu Dhabi and Dubai as the ones they looked at were in four-star hotels whereas the hotels in the Mediterranean were three-star.
UK residents have long made up the largest number of tourists to Spain and the 2016 spike in visitors came as a series of terrorist attacks hit Turkey, Egypt and Tunisia.
But last year tour operator Thomas Cook last reported that Spanish hotels had pushed up prices by 8% after a bumper 2016.
In a bid to shake up the international market even further US holiday operators have cut prices by as much as 35% this year compared to last to try and entice British tourists back. With package holidays now currently available from less than £350 each for a week and the pound strengthened in January by 9.4% against the US dollar compared with last January, the Trump Slump is likely to be reversed where Brits are concerned.
Emma Coulthurst, from TravelSupermarket, said, "People may think their holiday budget can only stretch to short haul and that they can't afford long haul, so they don't even consider it.
"But the reality is, long-haul destinations can offer incredible value this summer," she says.
"It is really worth doing your research and comparing both to see what else you can get for your money.
"But, be realistic on weather. Florida, for example, is also coming up cheaper this July and August and offering some incredible deals – but the weather at that time of year is incredibly hot and humid."
The website notes that while savings can be made in getting to the long-haul destinations, there are differences in the cost of living once there. Based on data from numbeo.com they found that in Malaga, a three-course dinner in a mid-range restaurant came in cheapest with an average of £13.05 while in Dubai it costs £17.15 and in Mahon (Menorca) a mouth-watering £17.40.