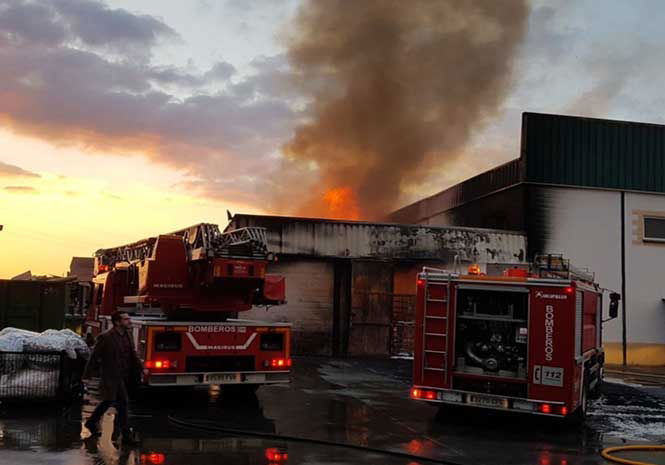 FIREFIGHTERS are tackling a big fire at an industrial estate in Andalucia in southern Spain tonight.
The emergency services are on the scene at Santa Fe in the province of Granada after being inundated with calls from the public.
The 112 Andalucia emergency control centre report that there are currently no reports of injuries.