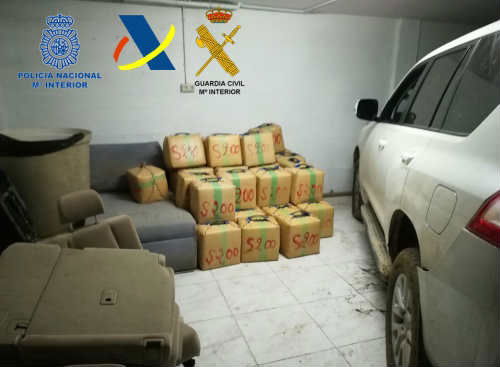 NOT all is lost in the fight against drugs in the Campo de Gibraltar with the discovery this week of 2,500 kilos of hashish in the Santa Margarita suburb of La Linea de la Concepcion.
A major operation conducted by the Guardia Civil, National Police and Tax Administration resulted in the discovery of 83 bales of the drug found in two vehicles and an isolated farm following the initial discovery of a number of bales on a local beach.
Officers searched the general area and came across a large house with extensive grounds and entered the property, discovering seven vehicles, all reported as being stolen, two of which were stuffed full with a total of 39 bales of the drug.
A further 44 bales were found in the property itself and although no arrests have been made as yet, the stolen vehicles and the 2,500 kilos of drugs have been removed as evidence.