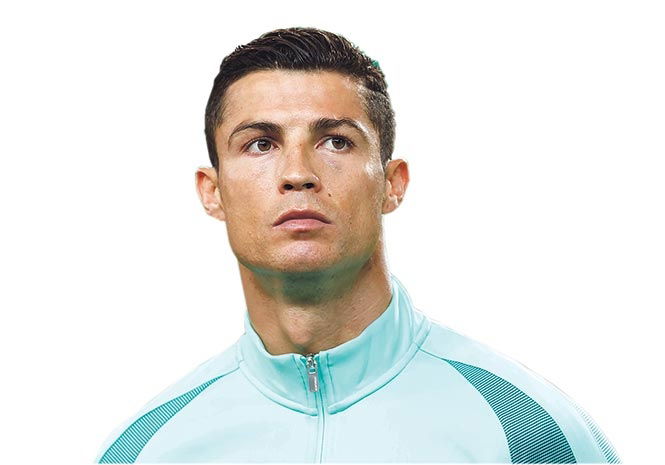 MADRID and Barcelona: are we talking politics or are we talking sport?
Both are inseparably co-dependent and there are areas where it's never easy to define which is which. Take Cristiano Ronaldo, the Real Madrid ace who is currently much exercised over the way that Spain's tax authority Hacienda is treating him.
The Madrid player is accused of fiscal jiggery-pokery and owing Hacienda €14.7 million, which is hardly surprising bearing in mind the telephone-number amounts he earns. He could also spend seven years in jail if Hacienda decides to bare its fangs.
Some time back Barcelona's Lionel Messi found himself in a similar fix, but avoided a prison term after making his excuses and coughing up the €3 million or so that he owed.
All of which prompted Ronaldo's lawyers to cry Foul! and claim that Hacienda treated Messi far less harshly and used different criteria.
If it's not referees favouring Barça – Madrid's reason for consistently losing to them – then this time it's Hacienda, moving the goalposts so that Ronaldo gets a red card.
 Change in the air
ACCORDING to an October – January CIS poll, the Partido Popular is still on top with 26.3 per cent of the electorate's potential vote. The PSOE comes next with 23.2 with Ciudadanos on 20.7.
Sighs of relief at party headquarters in Calle Genova were not exactly gale-force because the PP had lost 1.7 percentage points. It was little consolation that the intervening three months shaved 1.1 points off the PSOE's share, not when Ciudadanos had jumped 3.2 points.
Uncharacteristically, the PP's coordinator, general Fernando Martinez-Maillo, said that despite the improvement, the party needs to change "and take the political initiative."
Talking about change is the easy bit: putting it into practice is more difficult because Mariano Rajoy isn't going to change. He wouldn't know how to, but until he does the party will always remain the same.
 Life means life
MARIANO RAJOY is often wrong about many things, but right when he said there is wide social support for 'life means life' sentences.
But he now wants crimes incurring these sentences to automatically include murders where the convicted killer will not reveal the victim's whereabouts, murders involving 'nuclear, chemical and fire elements' or kidnaps ending in death.
Rajoy's default setting has come to the fore again, because heinous as these crimes are, every 'life means life' sentence should be analysed individually and not filed under government headings.
The rhinoceros in the room
CARLES PUIGDEMONT, heir presumptive to the Catalan presidency, now occupies a Belgian des-res.
His businessman pal Josep Maria Matamala Alsina did the haggling and is said to be footing the €4,400 bill each month.
Freedom to choose
MARTA ROVIRA, second-in-charge of pro-independence ERC now that her boss Oriol Junqueras is remanded in prison, called for a second investiture session to decide Cataluña's next president.
Regional MPs, she stressed, would need to know they did not risk prosecution when voting for their candidate.
That shouldn't be hard to arrange: just choose a candidate who isn't remanded or self-exiled. Simple.