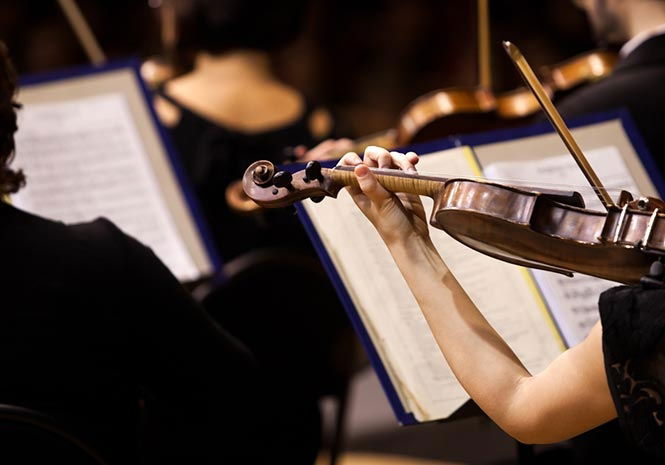 Hospital Quirónsalud Torrevieja has signed a collaboration agreement with the Musical and Cultural Association "Ars Aetheria" (Torrevieja Symphony Orchestra) with the aim to establish a cooperative sponsorship between the medical centre and local music and culture. In accordance with this convention, Hospital Quirónsalud Torrevieja will appear in information leaflets and posters of the concerts it sponsors.
The Musical and Cultural Association "Ars Aetheria", based at the International Auditorium in Torrevieja, is comprised of the prestigious Symphony Orchestra which has more than 60 musicians, the Youth Orchestra, and the Music School for Adults. By working together, "Ars Aetheria" and Quirónsalud Torrevieja hope to stimulate an interest in music and culture in both Spanish and international residents.
The agreement has been signed by the Managing Director of Hospital Quirónsalud Torrevieja, Francisco Fiestras, and the president of the Torrevieja Symphony Orchestra, Pelayo Mellado Jiménez.
This Saturday 17th of February at 19:00 pm, the Torrevieja Symphony Orchestra with put on their third concert of the season at the city's International Auditorium. The program will be entirely dedicated to the composer Ludwig van Beethoven, with a performance of his Concert for violin and orchestra Op 61.
About Quirónsalud
Quirónsalud is the most important hospital group in Spain, and the third largest in Europe. It can be found in 13 autonomous communities in Spain, has state-of-the-art technology and offers over 6,500 beds in more than 100 healthcare centres, such as Fundación Jiménez Díaz, Hospital Universitario Quirónsalud Madrid, Hospital Universitario Dexeus, Ruber, Centro Médico Teknon, Hospital La Luz, Policlínica de Guipúzcoa, Hospital Quirónsalud Valencia, etc., as well as a huge team of highly qualified professionals of international prestige.
We promote teaching (seven of our centres are university hospitals) and medical and scientific research (we run the FJD [Spanish acronym, Jiménez Díaz Foundation] Instituto de Investigación Sanitaria [Healthcare Research Institute], the only private research centre licensed by the Secretaría de Estado de Investigación, Desarrollo e Innovación [Ministry for Research, Development and Innovation]).
Likewise, our healthcare service is organised in units and crosscutting networks that allow for the optimisation of accumulated experience at difference centres, and the clinical application of our research. Currently, Quirónsalud is developing many research projects across Spain, and many of its healthcare centres carry out cutting edge work in this field, as pioneers in different specialisations such as radiology, cardiology, endocrinology, gynaecology, neurology, oncology and sports medicine, among others.