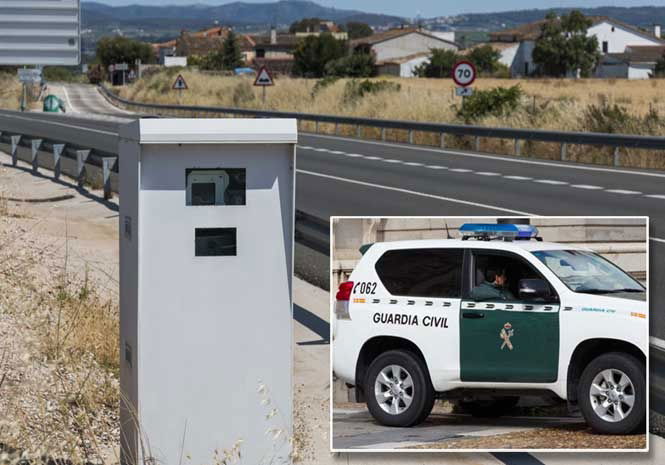 POLICE in Spain have revealed the exact speeds that will activate roadside radar cameras that will snap you if you're a Speedy Gonzales
It's a question that has perplexed drivers for a long time but now the traffic police have posted the information on Twitter to clear up any misunderstanding.
The Guardia Civil has confirmed, on Twitter, that up to 100 km/h, it is allowable to exceed the limit by 7 km/h but from 101 km/h, you must add 7 percent to the actual speed recorded.
Therefore, if the speed limit is 50 km/h, 80 km/h or 100 km/h the radar will trigger at 57 km/h, 87 km/h and 107 km/h.
However, from 101 km/h upwards the leeway is 7% of the actual speed you're doing, so if the speed limit is 110 km/h the devices will be triggered at 117.7 km/h.
And, in the same way, you'll be fined if you're caught doing more than 128.4 km/h in a 120 km/h limit.
The Guardia Civil has also used the occasion to remind drivers 'the road is not a racetrack'.