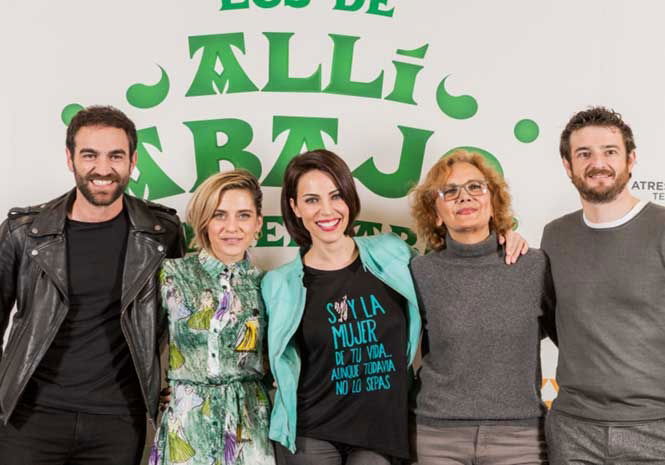 A CASTING company for the hit Spanish TV comedy series, 'Alli Abajo', is looking for people with the 'look of foreigners' or, as one Malaga newspaper has put it, 'guiris'.
The term usually refers to a fair-skinned foreigner, usually a tourist, who stands out as 'pretty obviously not local' – although some expats do find the term derogatory.
The call for extras for the Antena 3 hit show is aimed at people of both sexes over 30 years 'with a good presence or the appearance of foreigners.'
Casting is also open for children between eight and ten-years-old.
Filming of the fourth series, the most-watched series of 2017, is scheduled to take place in Malaga during the last week of February.
CNG Casting has said auditions are not necessary but those interested should send their photo and contact number to them by email.
The comedy 'Aqui Abajo', exploits the north-south differences in Spain is considered the television version of 'Ocho Apellidos Vascos', although the creators Cesar Benítez and Aitor Gabilondo claim they had on their minds the concept of the show long before the movie.