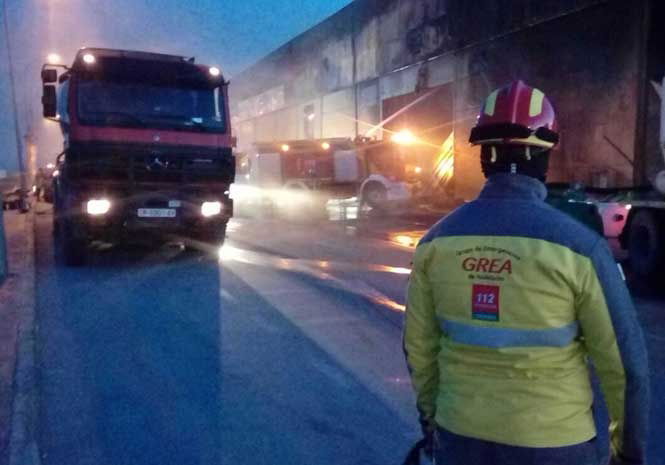 FIREFIGHTERS remained at the scene of a huge fire last night that had destroyed four warehouses and left two people injured.
According to the 112 Andalucia emergency control centre one of the buildings affected dealt with plastic materials but there was 'no risk to the public' and the evacuation of nearby Caniles, in Granada, was not necessary.
The two injured were treated at the site for minor burns and didn't need hospital attention.
RELATED: WATCH: Firefighters battle massive industrial estate blaze in southern Spain