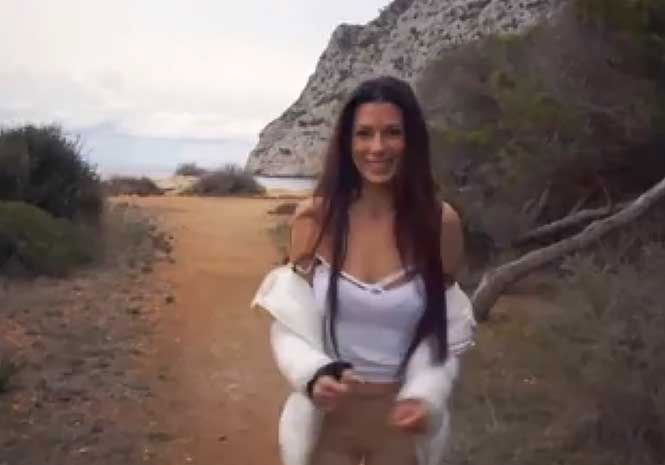 A COUPLE has sparked an outrage after shooting an X-rated film in broad daylight at a picturesque natural park on Spain's Costa Blanca.
In the 13-minute clip, posted on an adult website under the title 'Quickie in Penon de Calpe', the couple strip naked and perform sex acts on each other.
The explicit video is believed to have been shot in the Parque Natural del Peñón de Ifach in Calpe on the Costa Blanca.
When the park's bosses became aware of the video they complained to town council who, it is reported, could fine the couple between €100 (£88) and €600 (£533) for indecent exposure.
The Penyal d'Ifac, rising to 330-metres high, is a massive limestone outcrop emerging from the sea and linked to the shore by rock debris.
It is home to numerous rare plants and over 300 species of animals, and a nesting site for colonies of seabirds and other birds.
It was granted natural park status in January 1987 and, with an area of 45 hectares, is the smallest natural park in Spain and possibly in Europe.
From the top of the rock there are views over the surrounding villages and countryside and on a clear day as far across the sea as Ibiza in the Balearic Islands.