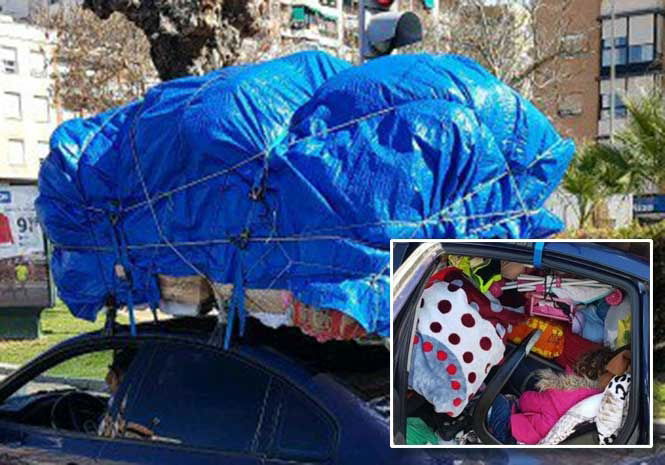 WHEN police stopped a dangerously overloaded car in southern Spain they couldn't believe what they found when they looked in the back of the vehicle.
Local Police officers in Murcia had pulled the driver of the 'unstable' car over but were shocked when they looked inside.
In a post on their Twitter account they wrote, "Seeing is believing!"
The Volkswagen Passat had been stopped in Plaza Castilla and they were horrified to find a little girl asleep on the back seat jammed in amongst all the luggage.
The 33 and 36-year-old parents also travelled in the vehicle.
RAMMED: The little girl (circled) fast asleep in the back of the car (Twitter / @MurciaPolicia) 
It's the second time in recent weeks that police in Spain have stopped a vehicle for carrying an unsafe load after a driver was filmed with wooden pallets stacked high on his roof.
RELATED: WATCH: Pallet van man faces TALL fine for dangerous load