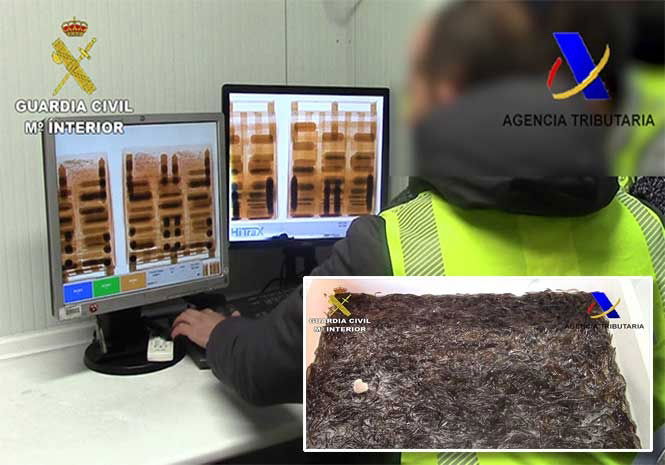 POLICE at a major airport in Spain have intercepted two illegal shipments of more than 300 kilos of baby eels (elvers).
Young eels are a highly valued delicacy in the Asian market, with prices reaching €1,500 per kilo.
The import and export of the species are prohibited by the European Union after a dramatic decline in its numbers, mainly due to illegal fishing.
A joint operation by the Guardia Civil and the Tax Agency at Madrid-Barajas Airport found the slippery cargoes that were ready to be exported to the Asian continent.
The first discovery of 250 kilos was made in the airport's cargo terminal among a shipment declared as barnacles to Vietnam. The elvers were packed with water and ice bottles to keep them alive.
Two days later agents found another 60 kilos in 20 large bags packed into four suitcases on a flight to Hong Kong.
Seprona, the nature protection wing of the Guardia Civil, contacted the Provincial Council of Guipuzcoa, who released the eels in the Gipuzkoa Oiartzun and Oria rivers.
RELATED: EELS ON A PLANE: Slippery smugglers held at airport in Spain