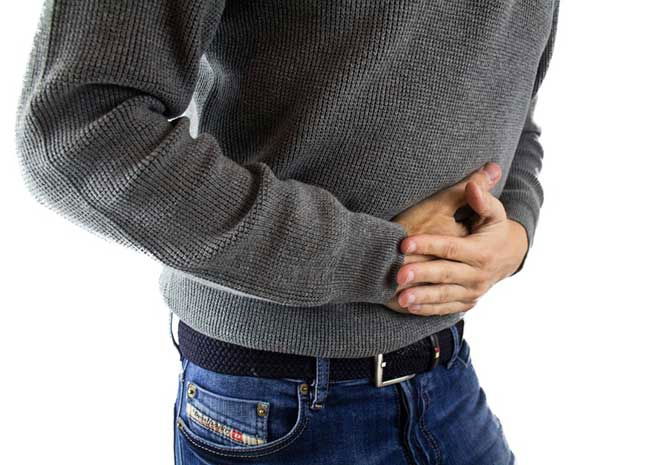 THE digestive tract disease of diverticulitis gets surprisingly little media airtime despite medicalxpress.com reporting a 21% increase in emergency room visits directly related to it.
The study also confirms the findings of earlier research done in Spain, namely that outpatient treatment – consisting mostly of managing increased fibre diets – is effective. It is thought this dietary change that the number of diverticulitis ER visits could be halved.
Defining diverticulitis
The colon comprises an inner and an outer layer. Occasionally, weak spots develop in the outer layer. This allows little pockets from the inner layer, called diverticula, to bulge right through the weak outer layer and become inflamed. The irritation of the diverticula gives rise to what can be an excruciatingly painful case of diverticulitis. Sometimes, accompanying bacterial infections of the exposed diverticula make matters even worse.
Diverticula, according to mayoclinic.org, is very common for the over 40s. It is estimated that 50% of people over 50 live with diverticulitis in America, Europe, the UK and Australia where processed foods and next to zero fibre meals are consumed regularly. A diet meeting or exceeding the recommended 30g of fibre intake per day is thought to minimise the onset of the disease.
Smoking, hereditary factors, lack of exercise and obesity are other contributing factors to the disease. The immediate treatment for acute diverticulitis is a low-fibre diet though so as not to irritate the colon further. 
Distinguishing diverticulitis from irritable bowel syndrome (IBS)
General symptoms of diverticulitis include very hard stool and/or constipation, bloating, cramps or tenderness and no desire to eat. In severe cases, patients experience rectal bleeding, vomiting, rectal or colonic abscess, chills or fevers and a need to urinate more often.
IBS is better associated with the bowel not wanting to move regularly, rather than the sustained, persistent flare-ups that diverticulitis brings in which nearly all the symptoms seem to be intensely present at the same time. Your doctor will first rule out IBS, especially if you're under 40.
Post-operative aftercare and managing diverticulitis through diet 
The first priority after surgery or in-hospital treatment is to minimise any bowel irritation, so patients are asked to consume clear liquids, followed by low-fibre foods. This means taking teas, soups, chicken and rice dishes, pastas, refined carbohydrates and the like. The good news is, you'll find lots of more than adequate meals to order on websites such as deliveroo.co.uk, seeing as though you'll mostly be in bed for a few days.
When your body is ready to increase your fibre intake in manageable increments. If you're tempted to make your way through a list of curries, steer clear of overly spicy versions and substitute brown rice for white rice, or add a portion of vegetables, fibrous relish or salad to your meal.
The increased fibre diet should be enough to stimulate a bowel movement at least every two days. What works for one sufferer, may not work for another so each patient should stick to personalised plans.
There's no need to forgo your favourite dishes, guilty pleasures or express meals, as long as you stay very mindful of supplementing your fibre content with roughage so you remain bowel-healthy.