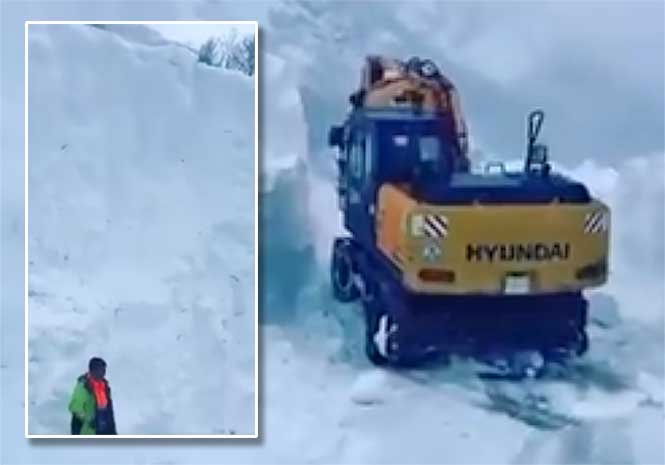 A HUGE seven-metre high wall of snow being cleared by workers in the north of Spain has gone viral on the internet with thousands of views.
The extraordinary video was shot at San Isidro in the Asturias and the workers and machinery are dwarfed mountains of snow ahead of them.
The region was particularly badly affected by the last snowfall but most roads are now open again.