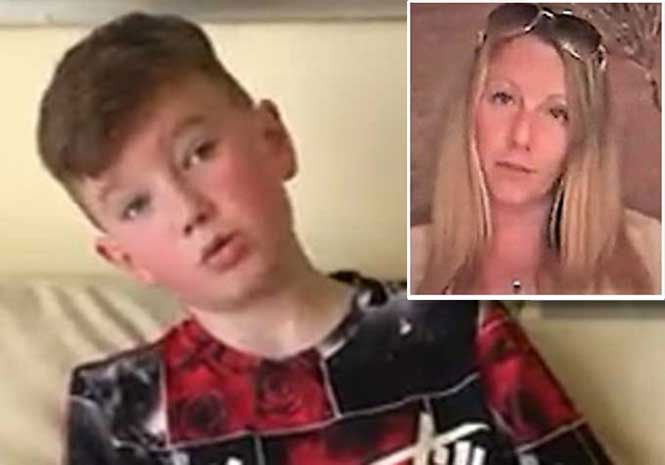 THE grandmother of a boy who went missing with his mum and granddad after a holiday to the Costa del Sol in Spain has appealed for the public's help on his 12th birthday.
Susan Caruana, 62, is the legal guardian of her grandson Alex Batty but has not seen him since he flew to Malaga with his mother, Melanie, 37, and his grandfather David, 58, on September 30.
Caruana said Alex was "bright, very cheerful, very affectionate", adding: "I love him so much. I'm beginning to think I may never see him again. I just hope this appeal helps to find him. I just die inside a little bit more every day."
DS Pete Morley, from Greater Manchester Police, said, "It's Alex's 12th birthday today and instead of being at home with his grandmother and friends, we don't know where he is … I would implore any of Melanie's or David's friends, who might have heard from them, to please contact police immediately."
Alex Batty, who was eleven-years-old at the time he was reported missing more than four weeks after he went on the pre-agreed trip but failed to return.
The three flew into Malaga airport on September 20, 2017, and stayed in the Benahavis area near Marbella.
Police enquiries have since revealed the family left Benahavis and may have tried to head to Melilla, the Spanish enclave, in the north of Morocco from Malaga Port on October 8.
Caruana said she believed her daughter and former partner had run away with the boy because they wanted him to have "an alternative lifestyle".
Melanie Batty has previously lived in a commune in Morocco with her son.
"The reason I believe they have done this is that basically my lifestyle, my belief systems, are not what they agree with.
"They didn't want him to go to school, they don't believe in mainstream school."
Although Greater Manchester Police officers do not believe Alex is at risk of harm, they are concerned about his welfare and want to bring him home to his guardian.
Detective Inspector Lindsay Booth from Oldham's Public Protection Division said, "Our main priority is finding Alex and bringing him home.
"His guardian is understandably extremely upset is desperate to get him home.
"We have followed extensive enquiries and we know Melanie has visited Morocco a number of times before and we believe she could have travelled with Alex to there.
"I am appealing to anyone who recognises this young boy or Melanie, or has been in contact with them, to please get in touch with us.
"It might be that you were staying in the same resort as them, are friends from home and have heard from them through social media or texts, or that you might have some knowledge of their plans.
Alex is described as white, about 5ft tall, slim, has blond hair and speaks with a northern accent.
Anyone with any information should call police on 0161 856 8972 (+44 161 856 8972 if you are abroad) or Crimestoppers anonymously on 0800 555 111.