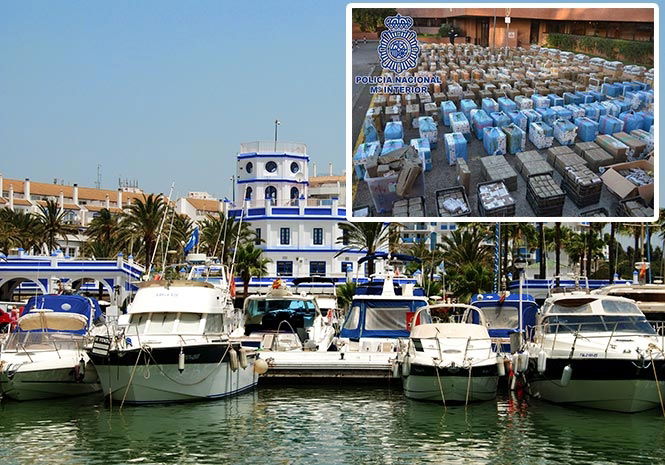 DRUGS POLICE have launched another spectacular swoop on the Costa del Sol.
It comes after five people were held and 3,500 kilos of cocaine worth around €120 million seized during raids on two properties in Estepona.
The haul is a record for Malaga Province and among the largest busts ever in Spain.
More than two tons of the drug were recovered from a house on an urbanisation near the H10 Estepona Palace Hotel, with the remainder hidden in containers of salt in an industrial unit.
Investigations remain open as detectives continue to probe the case, with further arrests not ruled out.
The sting is the string in a succession of recent anti-drug operations on the Costa del Sol.
Notorious cocaine kingpin Sito Miñanco was last week arrested in Algeciras, while the earlier seizure of cocaine-stuffed pineapples led to the arrest of 72-year-old mob boss 'La Laca,' thought to be the biggest smuggler in North Africa.
In December, police in Algeciras, Cadiz, unearthed six tonnes of Colombian cocaine worth €210 million in a container transporting bananas, ending what was a record year for seizures of the drug in Spain.