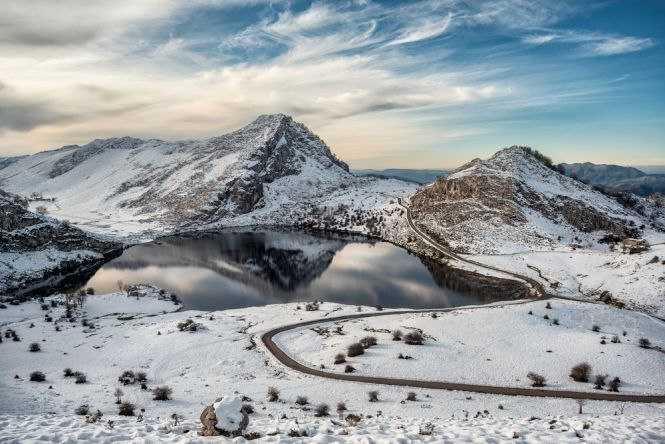 TEMPERATURES are set to plunge across Spain after a relatively mild weekend.
Weather alerts for snow will be in place from tomorrow (Monday) morning across northern parts of the country, including the provinces Segovia, Avila, Burgos, Leon, Palencia, Lleida, Tarragona, Navarra, La Rioja, Alava, Vizcaya, Gipuzcoa and Asturias.
The icy blast will also see cold weather alerts in Cuenca, Guadalajara, Avila, Burgos, Leon, Palencia and Zamora.
Strong winds will see yellow alerts for dangerous waves in Granada, Girona, A Coruña and Almeria.
Skies are expected to be cloudy nand some rain is also expected, especially in northern and coastal areas and the Balearic Islands, while storms are forecast in Cataluña, Valencia and northern Alicante.
String winds will also hit the Andalucian coast and the Canary Islands.