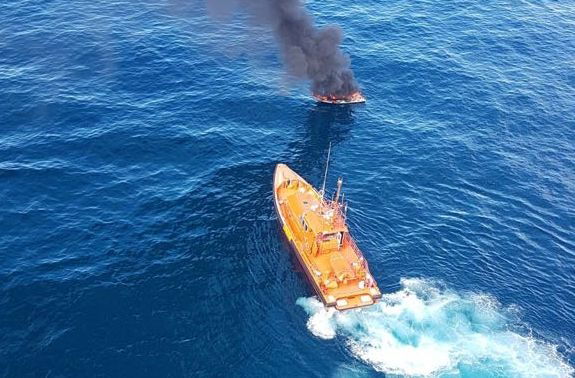 FIVE holidaymakers have been injured after a speedboat exploded in Tenerife.
Emergency services received a call advising that a vessel was on fire off Puerto Colon in the tourist resort of Adeje and that those on board had thrown themselves into the ocean.
A helicopter and several boats were dispatched to rescue the tourists as a column of black smoke rose into the air.
The group included a man, 45, and woman, 25, both of who suffered back injuries, plus a badly bruised woman, 27, and two other women, 27 and 35, who hurt their legs.
The helicopter scoured the scene to rule out any further casualties while a maritime rescue boat extinguished the fire, with the charred vessel eventually sinking.