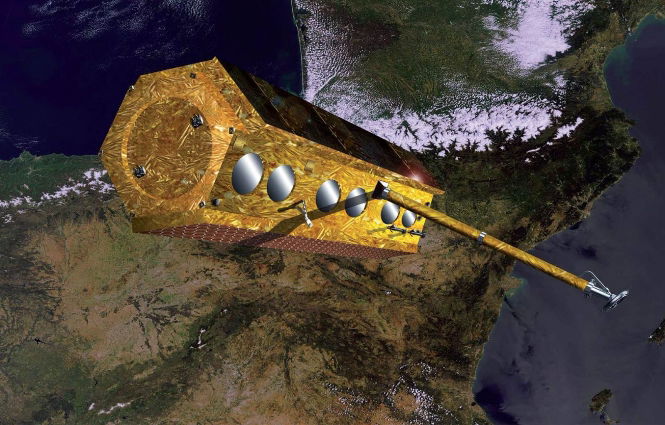 SPAIN is set to launch its first spy satellite, and Elon Musk's SpaceX company has agreed to blast it into orbit.
Named Paz [Peace], the €160 million unit will lift off from the Vandenberg Airbase in California, United States (US) aboard one of the flamboyant billionaire's Falcon 9 rockets.
Built by Airbus Defence and Space, a division of aeroplane manufacturer Airbus, the satellite is owned by Madrid firm Hisdesat, although the Ministry of Defence and a number of private individuals provided most of the funding.
The Spanish Armed Forces Intelligence Center, CIFAS, will receive 30 of the 100 high-resolution images captured daily by Paz, with customers for the other 70 being sought.
A contract with the European Space Agency has already been signed, and the craft will also collaborate with the European Union's satellite centre.
Its main base will be the National Institute of Aerospace Technology in Torrejon de Ardoz, Madrid, with support from the Maspalomas station in Gran Canaria, while project leaders are exploring the possibility of a third headquarters in the North Pole.
In addition to its military tasks, the satellite will also be used for mapping, environmental monitoring, urban planning and topographical studies.
Originally scheduled for launch from the Yasny Launch Base, Russia, in 2014, the scheme was delayed due to Russia's annexation of Crimea that year, leading to a €15 million International Court of Arbitration legal battle between Hisdesat and Moscow-based space company Kosmotras.
While the US launch is more expensive at around €53 million, industry sources revealed that the cost has been reduced by including several mobile internet satellites on the same flight.
Paz will be released at an altitude of 514 kilometres above the earth's surface before it settles into orbit, and six months of testing will be carried out to ensure it is working correctly.
SpaceX made 18 successful launches last year, but in January a billion-dollar US satellite named Zuma was lost after being sent into space aboard a Falcon 9 from the Cape Canaveral complex in Florida.
An unnamed multimillionaire has reportedly agreed to cover the cost of the Spanish project should anything go wrong.
The news comes after South African-born entrepreneur Musk earlier this week used his Falcon Heavy rocket – which employs two Falcon 9's as boosters – to fire a convertible Tesla sports car into space.
The red 2008 roadster – equipped with cameras and carrying an astronaut dummy dubbed 'Starman' is now thought to be heading towards Mars.