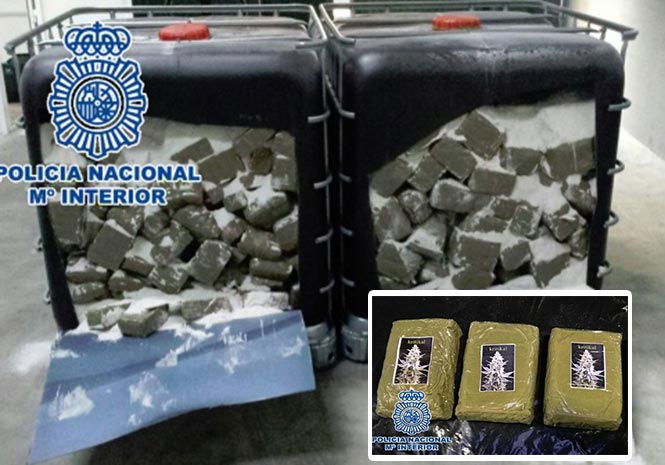 TWO Danish expatriates have been held on suspicion of drug trafficking on the Costa del Sol.
The arrests come in the wake of a police probe after detectives learned of an alleged 'drugs factory' in an Alhaurin de la Torre industrial unit.
And when investigators swooped on the premises they unearthed 640 kilos of designer drug 'critical,' made by mixing hashish pollen with chopped cannabis buds.
The two men, aged 35 and 43, have been remanded in custody.
Police raided the building as the culprits were loading 1,200 packages of the drug – hidden in containers of sand – into an articulated lorry, each of which contained five smaller packets stamped with an image of a cannabis leaf and the word 'kritikal.'
The shipment was reportedly set to be driven to Denmark.
{mp4}1471544{/mp4}