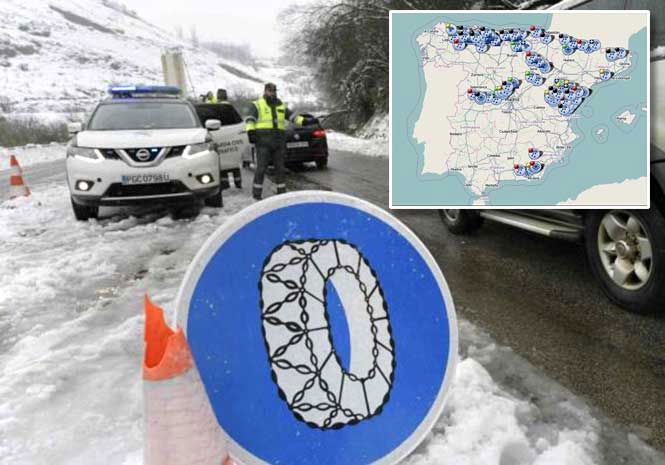 MOTORISTS are still facing difficult driving conditions in Spain as snow alerts remain in place – particularly in the north of the country.
More than 40 roads remain totally closed.
Fifteen of them are mountain passes.
The use of snow chains is obligatory on 49 roads.
And there are hundreds more affected by restrictions including the prohibition of heavy goods vehicles and articulated trailers.
The worst affected areas are the Asturias, Cantabria, Leon, Teruel and Castellon.
For the latest update of ALL the affected roads, correct at 10 am this morning follow this link.
And Spain's roads agency has also warned that snow and ice are not the only risks you might face on your journey.
As you'll see in the video the salt that has been spread of the roads has attracted an additional hazard!