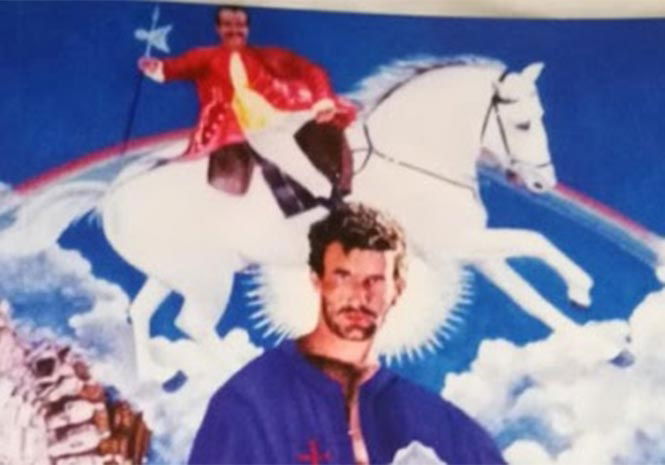 A PAINTING depicting the Apostle Santiago has been covered in a church in Membrilla for reportedly being 'too sexy and erotic'.
The portrait was donated to the church by renowned Membrillan artist Antonio Ximenez Muñoz, and portrays the Apostle in a knee-length tunic.
According to Spanish media, the painter visited his hometown of Membrilla last summer and was shocked to see that the painting was no longer present in the Sacristy.
It has reportedly been covered and out of sight 'for years' after being considered to be too erotic by the church's current pastor.
And now Ximenez, aged 87 and currently living in Miami, has reportedly given the current pastor of the church a deadline  to either re-display the painting or return it.
Spanish media have also reported that a writer, who is creating Ximenez's biography, moved to Membrilla recently and asked to see the painting but was not allowed.
Across a long successful career, Ximenez has been exhibited together alongside Antoni Tapies and Picasso, while his work has been displayed in prestigious galleries across the world including Rome, Florence, Milan, Bologna and Buenos Aires.
The full painting can be seen below.