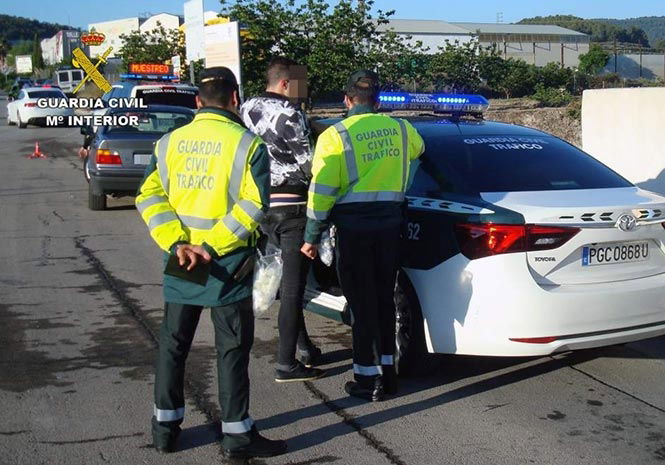 TRAFFIC police in northern Spain were left agog after a motorist tested positive for 'every possible kind of drug.'
It comes as the Guardia Civil launched a crackdown on illegal street racing and 'exhibitions of reckless driving' on an industrial estate near O Campiño, Galicia.
Having set up a series of drug and alcohol controls, a 42-year-old man from Vigo was stopped due to his 'suspicious' driving style.
He tested positive for cocaine, opiates, amphetamines, methamphetamines and THC, the main psychoactive ingredient in cannabis.
"He might have taken more types," said one officer. "But these are all the drugs that the machine we're equipped with can pick up."
The driver's car was impounded and six penalty points deducted from his license, plus he was slapped with a €1,000 fine.
He must also face a court trial for road safety offences, for which he could face three to six months in prison, further financial sanctions, community work, and having his license withdrawn for a year.