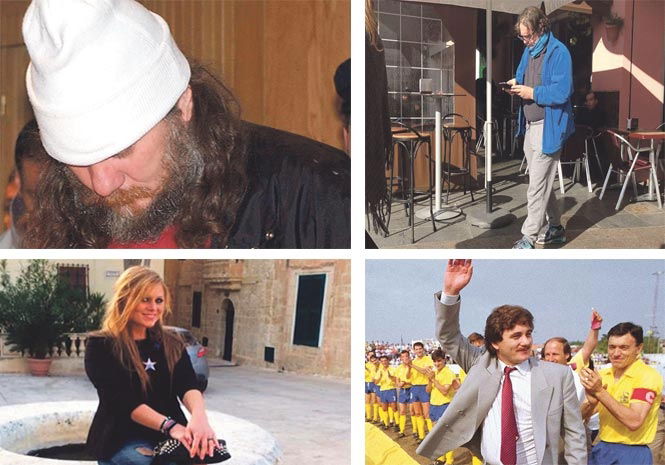 A NOTORIOUS drugs kingpin dubbed 'the Spanish Pablo Escobar' has been caged in southern Spain.
Jose Ramon Prado Bugallo, better known as Sito Miñanco, was arrested in Algeciras, Cadiz, as investigators also launched raids in Linares (Cadiz), Marbella, Sevilla, Madrid, Barcelona and Galicia, with 36 others held.
Four special ops police officers were hurt during the crackdown, with two shot as gunfire broke out in Collado Villalba, Madrid, police said in a statement.
Miñanco, 62, has spent most of the last 27 years behind bars and was set to face charges of laundering €10 million with his wife and daughter prior to his latest arrest, with a trial scheduled to begin at the end of the month.
He was granted day release in April 2015 and had been working as a car park security guard, returning to Algeciras prison at night. 
But investigators believe he continued to head one of the largest drug smuggling cartels in the country, and his arrest comes after a ship containing 3.8 tonnes of cocaine worth an estimated €240 million was intercepted as it sailed towards the Canary Islands from Colombia.
Born in Cambados, Galicia, Miñanco entered the world of organised crime in the 1980s, trafficking large amounts of contraband tobacco as a speedboat pilot.
He was imprisoned in 1983, serving six months in A Parda prison, Pontevedra and two months in Carabanchel, Madrid, where he forged links with members of the highly-feared Medellin drugs cartel from Colombia, run by Escobar himself.
Continuing to smuggle tobacco as a cover, he started to traffic cocaine, setting up his own gang in 1986 after buying local football outfit CJ Cambados.
After the team won promotion to Spain's third division he was forced to stand down as president due to police pressure, and he fled to Panama after investigators obtained recordings of him speaking with Colombian crime lords.
He was eventually arrested in early 1991 after returning to Madrid to oversee a large cocaine shipment, and was in 1993 sentenced to 20 years in prison and fined €209 million for drug trafficking at the age of 25.
Released on parole seven years later, he was quickly re-arrested for his role in managing a five-tonne cocaine deal, and in 2004 was jailed for a further 16 years and 10 months and fined €390 million.
In 2010 he was transferred to Huelva prison, where he was granted parole for good behaviour in 2011, but he was again locked up for trying to smuggle drugs into Spain.
The prison director was later found to have accepted bribes including two Mercedes cars for allowing Miñanco to make unrecorded phone calls and live in 'improved conditions.'
Investigators also unearthed a slew of businesses used to launder money on his behalf throughout his time in jail.
A number of speedboats, sports cars, firearms and hundreds of thousands of Euros in cash were seized during the latest sting. 
And detectives reportedly believe that his gang has been shut down for good after his daughter Isabel and other high-ranking accomplices were also remanded in custody.