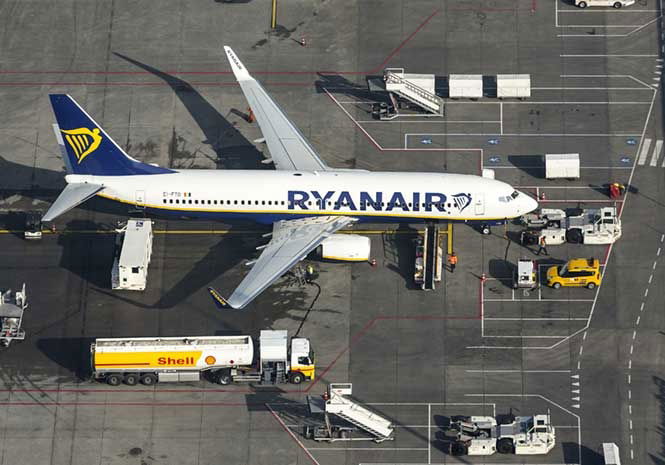 ANOTHER storm is brewing in the skies as Ryanair boss, Michael O'Leary, has said he is not going to give in to 'laughable demands' of pilots threatening to strike for better pay and working conditions.
He said he is willing to cancel services rather than meet union demands.
Pilot unions have claimed their members simply want the same treatment enjoyed by colleagues at rival airlines easyJet and Norwegian Air.
Chief Executive O'Leary said, "We have some jurisdictions where we are getting… laughable demands."
"Frankly we will never agree to those… if we have to take strikes or disruptions in those jurisdictions, then we will take those."
The airline is in discussions with pilot unions in Ireland, as well as in the UK, France, Spain, Portugal, Italy, Belgium, and Germany.
The Irish budget airline narrowly avoided catastrophic strikes at Christmas strikes by recognising unions for the first time in its history, but relationships have taken a sharp nose-dive since.
Last year a pilot shortage and a 'mess up' over holiday rosters forced Ryanair to cancel around 700,000 flight bookings and more than 20,000 flights.
It was reported that pilots had left in their droves particularly to Norwegian. They tried to tempt pilots back with pay increases of up to 20%.
Despite all the problems Ryanair posted a 12 per cent increase in net profit to €106million (£93.5million) in the last quarter of 2017.
The airline's revenue rose 4 per cent to €1.4billion while passenger numbers grew 6 per cent to 30.4million.