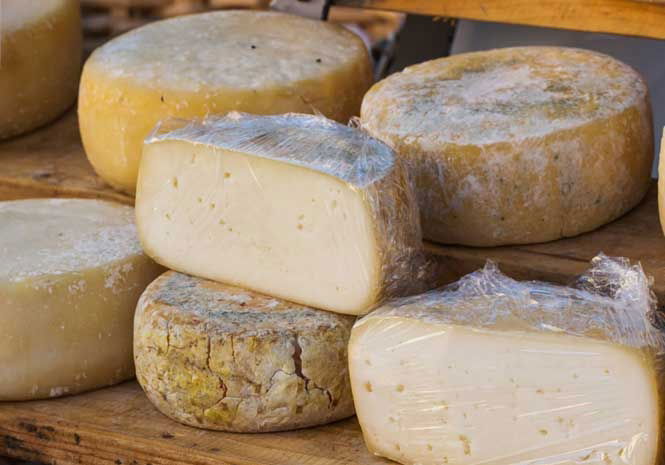 THREE different cheeses manufactured in Spain have been withdrawn from store shelves after a reported case of meningitis in Madrid.
The warning follows a case of a 39-year-old man being diagnosed with the disease after consuming raw sheep's cheese.
The Beltza, Txuria and Gutizia raw sheep's milk cheeses are made by the Oihan Txiki Koop group in San Sebastian.
The General Directorate of Public Health has recommended that if you have bought any of the products to get rid of them.
In addition, if you have eaten any of the named cheeses recently, you should visit a health centre if you present any of the symptoms of the disease.
It is believed the affected products were mainly distributed in the capital, Cataluna and the Basque Country
Symptoms of meningitis
Meningitis is an inflammation of the membranes that cover the whole central nervous system.
Its symptoms are characterised by high fever, drowsiness, headache, loss of consciousness, stiffness in the neck, agitation, delirium, convulsions, red spots on the skin and vomiting.